Tony Gilroy Returns To Write Bourne 4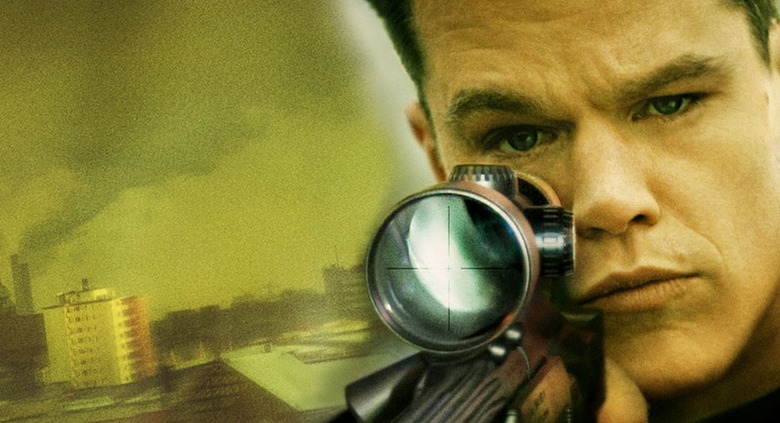 After The Bourne Ultimatum was released in 2007, Fox quickly announced development on a fourth Bourne movie. First we heard, producer Frank Marshall was hoping to begin shooting next Summer for a 2010 release. Paul Greengrass and Matt Damon had  signed on, and George Nolfi (co-writer on Bourne Ultimatum, but he also wrote Ocean's Twelve) was hired to write the script.
Rumor had it that the next film in the series would not even be loosely based on one of the novels, but would instead be an entirely new adventure (with a possible South American destination). From what I understand, the sequels to the original Robert Ludlum novels left much to be desired (not that they stuck close to the storyline of the books anyways).
In August, Matt Damon said that they don't yet "have a story and we don't have a script" and Universal moved on and hired another screenwriter Josh Zetumer to write what is being described as "a parallel script" after Nolfi was forced to depart from the project to ready The Adjustment Bureau. Gressgrass has recently publicly departed from the project, and Damon has always insisted that he "wouldn't do it without [Paul Greengrass] ." Damon has since said that a fourth film will "probably be a prequel of some kind with another actor and another director."
So what is happening with the fourth film in the Bourne series? We have a major update...
Producer Frank Marshall announced on Twitter that "Tony Gilroy, the keeper of the Bourne flame, is back with us to write the treatment for #4, THE BOURNE LEGACY..." And Deadline is reporting that he's also writing "what studio insiders are calling the "Bourne Bible"."
For those of you who don't recognize the name, Tony Gilroy was the key writer on the entire Bourne trilogy: The Bourne Identity, The Bourne Supremacy and The Bourne Ultimatium. He is basically credited as the mastermind behind the whole series, and his return to the series is a Huge win for Universal.
But is it a prequel or a sequel, and will Damon and Greengrass return? The title The Bourne Legacy comes from the 2004 Bourne novel written by Eric Lustabader, which takes place directly after the events of The Bourne Ultimatum. But that doesn't necessarily mean this will be a sequel as the previous books have deviated from the source material.
While Matt has said that he wouldn't return for another Bourne movie unless Greengrass was at the helm. Gilroy's involvement might change everything (it might even entice Greengrass back to come back to the fold). They are now hoping to have the film in theaters for a 2012 release.