Three New Promos For The Event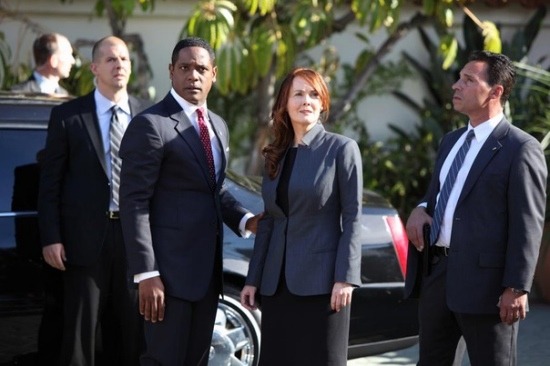 Ever since the finales of 24 and Lost, I've been searching for a television show to fill the void. NBC's new series The Event seems to be conceived as a mash-up of both shows, combining the action and political intrigue of 24 and the mystery of Lost. Will it be half as good as either show? That has yet to be seen. NBC has sent us some new clips from the series, which premieres this Fall. Watch them now after the jump.
Here is the Full Length Trailer we posted a couple weeks back:
Want To Meet Them: Blair Underwood sets up an exclusive preview of The Event
How Do You Think I Got On?: Jason Ritter presents a preview clip from The Event.
Do Whatever It Takes: Laura Innes discusses her character and shares an exclusive preview of The Event.
"The Event" is an emotional, high-octane conspiracy thriller that follows Sean Walker (Jason Ritter, "The Class"), an Everyman who investigates the mysterious disappearance of his fiancée, Leila (Sarah Roemer, "Disturbia"), and unwittingly begins to expose the biggest cover-up in U.S. history. Sean's quest will send ripples through the lives of an eclectic band of strangers, including: newly elected U.S. President Martinez (Golden Globe nominee Blair Underwood, "In Treatment"); Sophia (Emmy Award nominee Laura Innes, "ER"), who is the leader of a mysterious group of detainees; and Sean's shadowy father-in-law (Scott Patterson, "Gilmore Girls"). Their futures are on a collision course in a global conspiracy that could ultimately change the fate of mankind. Ian Anthony Dale ("Daybreak") and Emmy winner zeljko Ivanek ("Damages") also star in the ensemble drama. "The Event" is a production of Universal Media Studios and Steve Stark Productions. Stark ("Medium," "Facing Kate") serves as executive producer, Nick Wauters ("The 4400," "Eureka") is creator/co-executive producer and Jeffrey Reiner ("Friday Night Lights," "Trauma") is the director/executive producer; Evan Katz ("24") also is an executive producer.