Marvel Rumors: Josh Holloway Courted For Major Role; Captain America Costume Description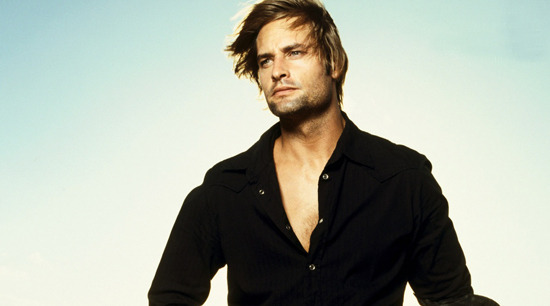 News is a little slow so far today while LA wakes up from the long Memorial Day weekend, but there are a couple of notable Marvel rumors worth commenting upon that have cropped up in the past couple days.
The first is that Marvel is in talks with Josh Holloway from Lost. Avengers News says they've been told that Marvel is discussing an unspecified 'lead role' in an equally unspecified upcoming Marvel film.  This isn't too hard to believe — now that Holloway is free from any commitment to Lost, you've got to expect that he'll be cruising for possible feature roles. But while a big role in a summer film might be attractive, will Holloway want to follow six years of being tied to Lost with a big multi-film contract with Marvel? Depends on what other offers and talks he's a part of right now.
(Update: ComicBookFilm heard back from Holloway's reps, who claim this is just a rumor. Big surprise!)
After the break, a report about the look of the costume for Captain America, and an entertaining fan-made rendering to help you visualize the outfit.
Last Friday, JoBlo posted a description of the primary costume for Captain America. The site says there will be two costumes worn in the film, echoing what we knew, to some extent.
The first is the colorful, more flashy outfit developed for Steve Rogers (Chris Evans) to wear during USO shows. Then, when Cap actually heads into combat, there will be a redesigned version of that suit that is more 'battle-ready.' JoBlo saw this second suit, described as lacking the hood and head-mounted wings, with an M1 Army helmet that slightly covers the character's eyes, with a white 'A' on the forehead. A white star is on the chest, and the blue of the costume is muted. The fabric looks a bit like leather, and there's a utility belt and brown utility boots.
Specifically, the report says,
The costume is still split horizontally through the middle with blue on top and red and white stripes on the bottom. But instead of stripes, it's actually just a white base with two red utility straps acting as stripes.
The suit actually has a practical WWII military look to it with some of the obvious Captain America flourishes that we would expect.
If you're having a difficult time picturing how that all looks (which I can't imagine, but maybe this weekend was a little rough) ComicBookMovie has offered up a few fan renderings, one of which you can check out below.