Emma Roberts Joins Scream 4; Ashley Greene Out Of The Running?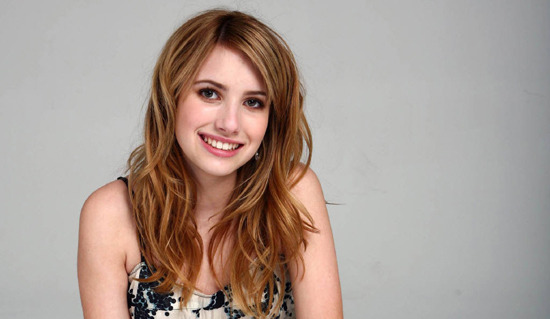 Last week there was news about the casting for Scream 4 that suggested Twilight's Ashley Greene could end up playing one of the lead roles in the sequel — a part more or less equivalent to Neve Campbell's in the original film. Now it looks like Emma Roberts is going to have that role. So is Greene out of the film entirely?EW says that Emma Roberts is being tapped to play Jill, "one of the film's primary heroines." That's the same role Greene was said to have. The character is cousin to Neve Campbell's character in the series.
No word yet on the other casting that was reported last week: Lake Bell, Hayden Panettiere and Rory Culkin. If things go as we'd heard they might, Bell would be "a police officer who knew Sidney (Campbell) from high school," and "Panettiere would play her best friend, a nerdy film geek. Culkin would play a potential love interest for Jill." (So is Culkin actually the killer, or just the guy everyone thinks is the killer for two acts?)
Guess is that Greene is out entirely. Scream 4 is expected to shoot beginning at the end of June, so scheduling shouldn't be an issue for Greene. She just set up a solid payday to be part of the last chapter of Twilight, and that isn't likely to shoot until the fall. But if she was offered one of the film's big roles and Emma Roberts now has the same part, I'd be surprised to see Greene taking a smaller role.
For now, Wes Craven and Kevin Williamson don't want to send the script out during, to prevent leaks. So this is all we know about the movie right now.