VOTD: Running On Empty - LA Without Cars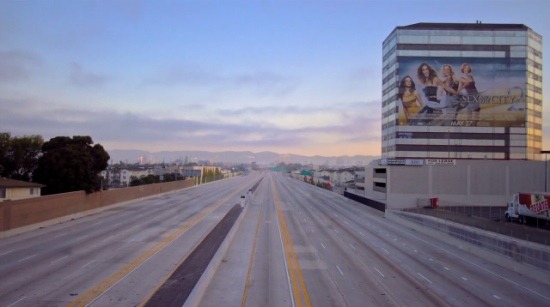 Anyone who has been to Los Angeles knows that we have traffic problems. There are lots and lots of cars driving around this big city. San Diego State University's film graduate Ross Ching decided to make a short film showing Los Angeles minus the cars.
I live in Los Angeles. I drive in Los Angeles. I think about traffic a lot in Los Angeles. A few months ago, I discovered Matt Logue's Empty LA photographs. I didn't think much about it at the time, but every time I was stuck in rush hour all-hour traffic, I found myself thinking, "What if tomorrow everyone's car disappeared." What would that scene look like? How would people react? How quickly would the atmosphere rebound from centuries of fossil fuel emissions? So I took Matt Logue's still photography concept and applied it to something that I do best — time lapse. I built a story around the idea of us being shackled to this ball and chain; this love-hate relationship with whom we spend so much time with here in LA.
Watch "Running on Empty" after the jump.
Head on over to Ross Ching's website to see how he removed the cars.