Julia Stiles To Join Dexter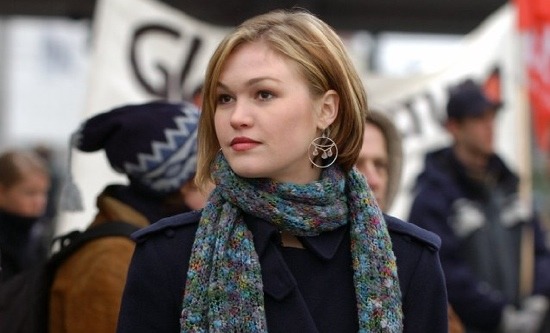 Entertainment Weekly has learned that Showtime is in talks with Julia Stiles (The Bourne Series, 10 Things I Hate About You) to join the upcoming fifth season of Dexter (my favorite show on television by default, now that Lost and 24 have finished). Michael Ausiello has no idea what role Stiles may play in the series, but states it is "a major, top-secret role" and she definitely won't be playing the big bad villain of next season.
Why not? Because no one is going to be playing the big bad villain next season. Yes, you read that correctly — no big villain for the fifth season of Dexter.
New showrunner Chip Johannessen claims the reason for that change is that they "didn't want to try and top John Lithgow, so we're going to change up the forces that Dexter's going to be dealing with." What that means exactly, we have no idea.
It also seems doubtful that Stiles would play Dexter's new love interest. If I had to guess, I would say that Stiles might play a new police detective for the Miami Metro Police Department.