Disney And Jerry Bruckheimer Go Lightspeed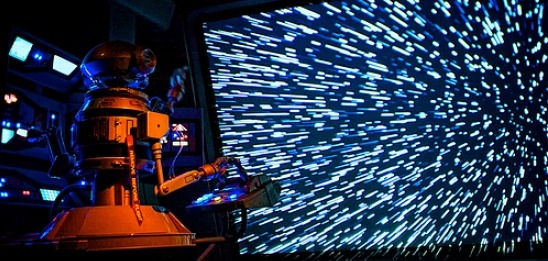 Disney and Jerry Bruckheimer have acquired a pitch from screenwriters Terry Rossio and Bill Marsilii for low-seven figures against $3.5 million. For those of you who don't know — this kind of price for a pitch in Hollywood these days is HUGE. So what is it about? The epic space adventure pitch is called Lightspeed.
Variety says the story follows "a young pilot who makes the Earth Interstellar Racing Team and must take his ship on a perilous journey across the galaxy on the brink of war." The early plan is to develop the film as a live-action 3D movie. Sounds like a potential franchise.
Bill Marsilii last teamed with Rossio on Deja Vu, which I've always considered an underrated sci-fi film which had a great script with great ideas, which sadly lost a lot in rewrites. Rossio's credits include Shrek, the Pirates of the Caribbean films, National Treasure, 1989's Little Monsters, Disney's Aladdin, Godzilla, Small Soldiers, and DreamWorks Animation's Antz.