Alejandro González Iñárritu's Nike "Write The Future" World Cup Commercial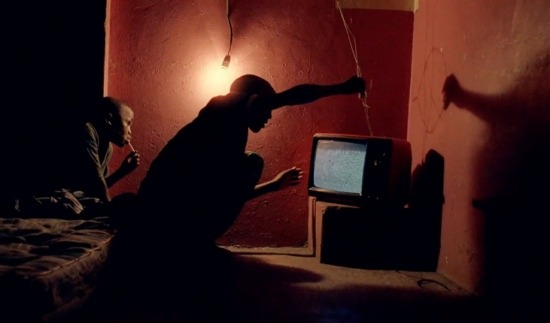 In the latest edition of TCxBD (Television Commercials by Big Directors), we have an awesome three minute long World Cup spot that two-time Academy Award-nominated writer-director Alejandro González Iñárritu directed for Nike. Of course, Iñárritu's filmography includes Amores Perros, Babel, 21 Grams and the Cannes Film Festival premiere Biutiful.
The spot is titled "Write the Future," and takes a Run Lola Run approach to the world cup of soccer. The advertisement features soccer legends Cristiano Ronaldo, Wayne Rooney, Landon Donovan, Ronaldinho, Los Angeles Lakers' star Kobe Bryant, a pingpong-playing Tennis star Roger Federer, actor Gael Garcia Bernal and even Homer Simpson.
It is definitely the most stylized thing I've ever seen from Iñárritu, but also features some of the intimate doc-style sometimes-claustrophobic cinematography we're use to from the filmmaker.
Trust me, watch the spot after the jump.
Thanks to /Film reader Samir J for the tip.