Nicholas Stoller Talks Stretch Armstrong And Muppet Movie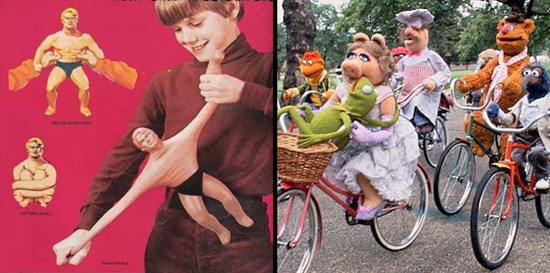 Nicholas Stoller has made a name for himself as director of Forgetting Sarah Marshall and the upcoming Get Him to the Greek, but he's also a writer. His script was the backbone for the Jack Black version of Gulliver's Travels that is now being promoted at Cannes, and he's the screenwriter behind Stretch Armstrong and the co-writer (with Jason Segel) of The Greatest Muppet Movie of All Time.
While promoting Get Him to the Greek, Stoller explained his approach to writing Stretch Armstrong and talked about the current state of the Muppets.
Of Stretch Armstrong, Stoller told ComingSoon,
It's a superhero origin story taking it totally seriously, kind of in the 'Iron Man' tone—for lack of a better descriptor. We're taking it seriously, but it will have a light tone to it. Hasbro has an idea of it and it's based on a new version of that character. It's kind of a blank slate. There wasn't really much of a backstory to the original Stretch Armstrong so we're just kind of inventing it from the ground up.
He admits that there probably aren't a lot of actual Stretch Armstong fans out there, and that the property has just been his excuse to play in a superhero style universe.
Of the The Greatest Muppet Movie of All Time, Stoller said, "we're going for that tone of The Muppet Movie, The Great Muppet Caper, Muppets Take Manhattan, that kind of awesome original tone." Meanwhile, Stoller told CHUD that he, Segel, director James Bobin and the cast of movie just did a full table read, with the Muppets in the house.
They had the table read Saturday with all of the puppets ...They had the puppets do the table read. You have to have The Muppets there! They filmed it for the DVD.
Stoller also explained his take on the Muppets:
If you watch The Muppet Movie now it's amazing how much they break the fourth wall and how Simpsons-esque it is, but obviously before The Simpsons. It's very self-aware and kind of amazing. I call The Muppets the gateway drug for all comedy nerds – it's what you see that makes you want to do comedy for the rest of your life.