Comic Books: Avengers Director Joss Whedon Says "I Have No Directing Skills"; Alvin Sargent Returns To Spider-Man; Warner Bros Suing Superman Copyright Lawyer; Casting Rumors For Captain America And The Avengers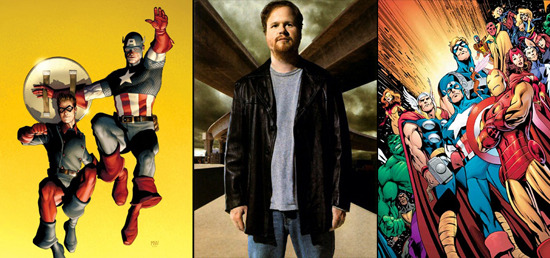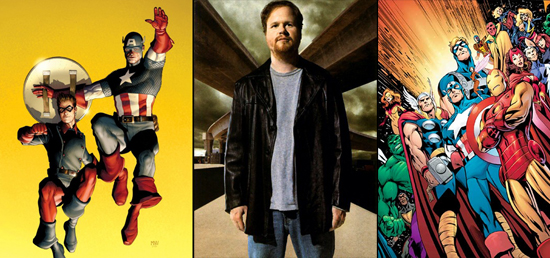 Bunch of comic book and comic book movie-related stuff broke over the weekend, so here's a quick recap of the most important points.
First up, Collider took part in a conference call with Joss Whedon, who is tapped to direct The Avengers for Marvel. The frequently self-deprecating Whedon said of his own abilities, "I have no directing skills." Thanks to the rather lame conference call format, there is apparently no follow-up to that. Next time someone gets in a room with Whedon, the topic of directorial ability (and his vision of what directing skills are or should be) has to come up. Because Serenity seems to demonstrate that he's better than he gives himself credit for.
After the break, Spider-Man's script gets a polish, DC turns the tables on Superman litigation lawyer, and more.
Alvin Sargent is back on Spider-Man. The screenwriter was the last to be taking a crack at the Spider-Man 4 script before that film was scrapped by Sony. Instead, the studio set in motion a reboot, working from a script by Jamie Vanderbilt, who had also been pre-emptively hired to write the fifth and sixth Spidey films. Now Sargent is polishing Vanderbilt's script for the reboot before it begins production later this year. THR notes that Sargent has worked on every Spidey film so far, and that he's known for adding emotional heft to key scenes. Given that the reboot is said to be more character-centric, makes sense that he'd be flown in to do a polish.
For months, Warner Bros. has been embroiled in litigation with the estates of Siegel and Shuster over the legacy rights to Superman. Handling the case for the plaintiffs is Marc Toberoff, who has been quite successful in the past with cases like this. So DC is trying to get rid of him — the studio hired Daniel Petrocelli to put into motion a strategy that essentially accuses Toberoff of conflict of interest. The goal: force him to resign from the case.
But it gets better: Petrocelli's tactic here is based on documents stolen from Toberoff's office by a 'whistleblower,' according to Deadline. It's an ugly bit of hardball. Toberoff says, "Warner Bros and DC Comics and their new counsel Daniel Petrocelli now resort to gutter tactics and personally libel me rather than just litigate the remainder of the case on the merits."
Finally, there are casting rumors for Captain America and The Avengers, and in the latter case I'd really stress the word rumor. Nathan Fillion is said to be 'locked in' to play Henry Pym, the scientist who becomes Ant-Man. How he's locked in for a role in a film that isn't even fully written yet is a mystery, but that's the rumor mill for you. The Playlist talked to a high-level source in relationship to the proposed Ant-Man movie, who says "not as far as I know!"
Meanwhile, the young actor Kevin Pennington has been saying that he's had a meeting that could lead to something big, mentions being in a film that starts soon and will bring him to Comic Con, all sandwiching some effusive praise for Iron Man 2. Easy to suspect based on all those messages that he's in Captain America. Marvelous News dug up info from a source that says "he will be a S.H.I.E.L.D. agent, but also a fan favorite character from the comics (characters origin may be changed to fit in the movie, and may never have been in S.H.I.E.L.D. or Avengers in the comics)."
That could mean one of two things. Either he'll have a very small part in the 'modern' timeline once Cap is awakened to lead into The Avengers. Or he'll be a version of one of the WWII-based characters — one of the Howling Commandos? — who grows into a S.H.I.E.L.D. agent, in which case Pennington would probably only have the role for Captain America, as an older actor would have to play him in The Avengers. If it's true at all, that is. So much speculation!