TV Finales: Three Alternative LOST Endings And 24's Not-So-Happy Conclusion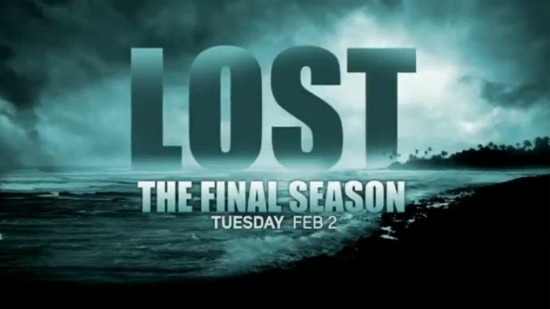 I have a couple stories about the television series finales for 24 and Lost to end the week.
First up, ABC has announced that three alternative final scenes were filmed for Lost, and will air on the Jimmy Kimmel Live: Aloha to Lost special later that night. Full press release after the jump.
Also after the jump, we have some spoiler-free details on Jack Bauer's final hour of 24.
Lost Press Release:
Following the final episode of "Lost," Jimmy Kimmel will host a one-hour post-show discussion and celebration of the beloved series, SUNDAY, MAY 23 at 12:05 a.m., ET on ABC, following local news.
Kimmel will be joined in studio by Naveen Andrews, Nestor Carbonell, Alan Dale, Jeremy Davies, Emilie de Ravin, Michael Emerson, Matthew Fox, Daniel Dae Kim, Terry O'Quinn and Harold Perrineau, with special appearances by Jorge Garcia, Josh Holloway and Evangeline Lilly and an exclusive look at THREE ALTERNATIVE FINAL SCENES from the minds of executive producers Damon Lindelof and Carlton Cuse.
Jimmy Kimmel Live has been deluged by more studio audience ticket requests for this special than any show in its seven-plus year history. Watch the grand finale to the grand finale on "Jimmy Kimmel Live: Aloha to Lost."
24's Not-So-Happy Conclusion:
24 producer Howard Gordon revealed to Reuters on Friday that when 24 concludes on May 24TH, it won't end with the typical Hollywood happy ending. Of course, what else would we expect from the series — Jack Bauer can never be happy. Here is the exact quote:
"(It) leaves him in a compromised place morally, ethically and emotionally. This show is a tragedy, and to give Jack a happy ending didn't feel authentic. [The writers are] taking him to a place he's never been before." "We're honoring the series and the creative integrity of (Bauer) and then possibly bringing in a whole new group (of characters). What I do think is important is that we do not retread" over old ground.
If I had to guess, Jack Bauer will save the day again, but somehow at the cost of something or someone important to him. I know the creators have always joked that 24 could someday have the death of Jack Bauer, but I doubt that will happen in the finale, especially with a big screen movie in development.