Kristen Wiig Options Dark Comic Novel 'Clown Girl'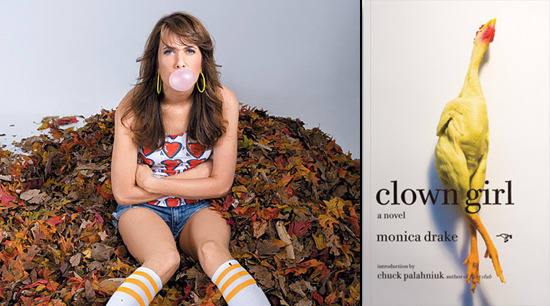 I've been keeping tabs on the comedy that Kristen Wiig has been assembling of late, but now I'm a lot more interested in her possible follow-up film. Wiig is optioning Clown Girl, a 2007 novel by Monica Drake about a woman who performs as Sniffles the Clown and tries to avoid the seedy world of clown fetishist prostitution. So...Wiig in a female version of Shakes the Clown? (Kinda.) Yeah, let's have it.
Deadline talks about the option, but there's not yet too much going on with it beyond the basic purchase. She plans to write the script and play the lead character. But first she's got to weather the full promo schedule for MacGruber and then get to work on the comedy she co-wrote that Judd Apatow is producing and Paul Feig will direct.
Here's the novel synopsis. Made right and played with some skill by Wiig, this could be her Anchorman, or better. I want this to happen. Not only because of the material, but because Wiig is making and/or developing her own material. When there are justifiable complaints about the lack of interesting roles for women in studio films, especially in comedy, Wiig may be one of the few right now who gets to make things happen.
Nita, otherwise known as Sniffles the Clown, is tying balloon animals for a horde of greedy, sticky children at a fair. Suffering what may be a cardiac event, she's rushed to the hospital—after trying to get help from a clown fetishist, who simply drops his phone number on top of her prone form. Welcome to wacky, stressful Baloneytown, where clown prostitution, stoned dogs and fire juggling–cum–arson are the norm. Nita struggles to make enough money clowning to keep herself in oversized shoes and squirting daisies, while also saving for Clown College tuition for her boyfriend, handsome clown Rex Galore. But Rex is mostly MIA, and Nita's longing for him settles on local cop Jerrod. While not much happens, the pace of the narrative is methamphetamine-frantic, as Drake drills down past the face paint and into Nita's core, often using Nita's relations with men as the bit.