"Illegal" Machete Movie Trailer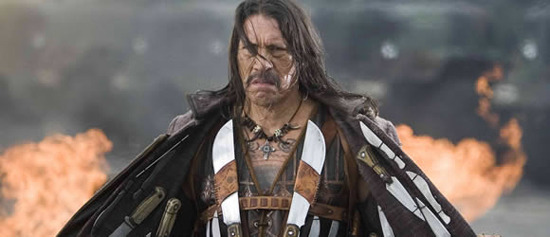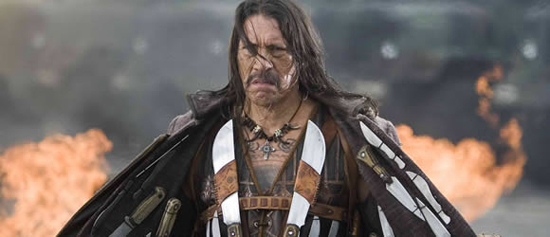 Robert Rodriguez has released a special "illegal" movie trailer for Machete. Yes, that's right — the feature length adaptation of the fake trailer created for Grindhouse, now has a real movie trailer. The trailer features a special "Cinco De Mayo message for ARIZONA", a political story which has been making headlines recently, but is actually a big part of this film which was shot a year ago.
Head on over to AICN to watch the trailer now: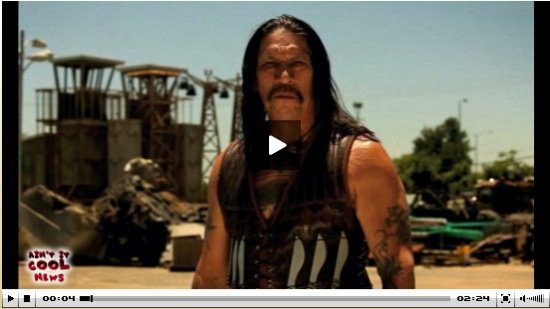 Rodriguez wrote the script and co-directed the movie with his longtime editor Ethan Maniquis. The action/exploitation film follows Danny Trejo as a badass Mexican out to mess with The Man. Robert De Niro, Jessica Alba, Michelle Rodriguez and Lindsay Lohan co-star. 20th Century Fox is releasing the film on September 3rd 2010, aka Labor Day Weekend.