Killers Movie Trailer #2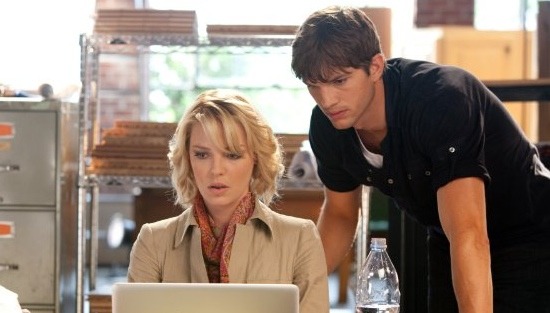 Lionsgate has released the second movie trailer for Robert Luketic's upcoming action-comedy Killers, starring Ashton Kutcher and Katherine Heigl on Hulu. Seems like just another middle of the road comedy from both stars. Watch it now embedded after the jump, and leave your thoughts in the comments below.
Trailer:
Official Plot Synopsis:
Trying to recover from a sudden break-up, Jen Kornfeldt (Katherine Heigl) believes she'll never fall in love again. But when she reluctantly joins her parents on a trip to the French Riviera, Jen happens to meet the man of her dreams, the dashing, handsome Spencer Aimes (Ashton Kutcher). Three years later, her seemingly impossible wish has come true: she and Spencer are newlyweds living the ideal suburban life – that is, until the morning after Spencer's 30th birthday when bullets start flying.  Literally.
It turns out Spencer never bothered to tell Jen he's also an international super-spy, and now Jen's perfect world has been turned upside down. Faced with the fact that her husband is a hit man, Jen is determined to discover what other secrets Spencer might be keeping – all the while trying to dodge bullets, keep up neighborly appearances, manage the in-laws...and work out some major trust issues. And you thought suburban life was easy.
Starring Katherine Heigl and Ashton Kutcher, directed by Robert Luketic from a screenplay by Bob DeRosa and Ted Griffin and story by Bob DeRosa, Lionsgate's KILLERS is a hilarious, unpredictable action comedy about love, marriage and serious firepower.
KILLERS hits theaters on June 4th 2010.