Early Buzz: The Rum Diary Test Screens In Huntington Beach, CA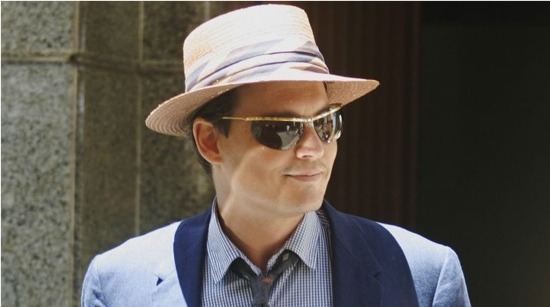 Bruce Robinson's big screen adaptation of Hunter S. Thompson's novel The Rum Diary starring Johnny Depp test screened last night in Huntington Beach, California, and a few reviews have appeared online. I have compiled a bunch of early thoughts from around the web, message boards, twitter and other websites. Check them out now, after the jump.
As with any test screening, you should be aware that this version of the film is not final. The film was described as "a work in progress," although titles and soundtrack were in place. Filmmakers hold test screenings to see how the movie plays for an audience, with the plan to possibly address issues before the theatrical release. The Rum Diary isn't due out until September (I'm guessing it will premiere at the Toronto International Film Festival), and this could be a very early cut. And it should also be noted that the opinions after the jump are not from professional reviewers, but regular audience members who attended the screening. The bottom line is, take this for what it is, an early look at what the film might be.
DharmaBum on ohnnydepp-zone.com: "I got back from the test screening of The Rum Diary two hours ago and the smile hasn't left my face. Bravo. Unbelievable. I must keep to the code, so I'll keep my impressions at the 30,000 foot level. The Rum Diary is a achingly lovely elegy to Hunter. Both funnier and more poignant than it has a right to be. Less about any of the silly things you read about the synopsis—drink and drugs and lust—and more about the measure of a man... shedding distractions, finding your voice, taking a stand and fighting the good fight, whether that's with a pen or, um, other means. This is one brave film. It shies not one bit from showing the ugly underbelly of the American Dream. Yet, in equal measure it's immensely hopeful, championing, pardon the Aliceism, muchness. It matures Hunter's themes in all right ways. Johnny gives an absolutely transformative performance."
Rob over at FilmDrunk: "It's not Fear and Loathing, but that's OK. Depp's rendition of a younger Hunter has all the familiarity we love, but he's not familiar with the drugs yet, still just a boozehound, forming his greater ideals. His sidekick this time around is an alright dude [Aaron Eckhart as Sanderson, I believe. -Ed.], no Benicio that's for damn sure. But it's Giovanni Ribisi who steals the show*. You see in Ribisi's degenerate, Nazi sympathizing, junkie state, the beginnings of Hunter/Kemp's drug aspirations. His every line is quotable and his every appearance is like a surprise mugging – but by cuddly unicorns, which turns out alright in the long run. Lastly, Amber Heard is the mermaid of my dreams, but you can tell the upper brass had a field day in the cutting room, leaving all gratuitous nudity on the floor, being one of the only detriments to the film."
@KitCatFilms on Twitter: "The Rum Diary: The book it was not. But as a film, I actually really loved it. As an adaptation, it was alright. Loved Depp & Ribisi =)" ... "it's not as good as Fear & Loathing – but if you're a Thompson fan you'll appreciate what they've done
. I liked it" .. "[Depp] really is the closest thing we have to our amazing Hunter S. Thompson
"
@AmandaLaskin on Twitter: if you are smart and creative go see the rum diary starring johnny depp! it is a piece of art!