Sherlock Holmes Producer Developing Treasure Island For Warner Bros.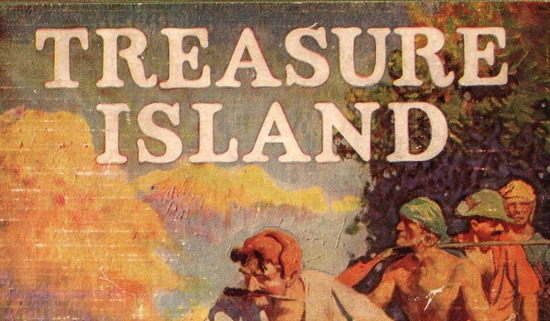 We'd heard earlier this year that a new Treasure Island movie was in development, the idea being to create a version of the story that has the same appeal as the Sherlock Holmes and Pirates of the Caribbean films — in other words, a mostly modern take that happens to be set in the original time period.
Now it appears that the same producer behind Sherlock Holmes, Lionel Wigram, is putting together his own Treasure Island with Warner Bros., hopefully beating the other one out of the game and ensuring that it will be exactly the same sort of film as Sherlock.
Pajiba reports that not only is Wigram working on Treasure Island, he's behind one of the new Three Musketeers films. So he's trying to be the first out of the gate with a couple of new takes on classic tales.
Ecosse is the UK company with the other Treasure Island in development; they've got a script in the works by Niall Johnson. But Warner Bros. already has a script by Michael Gilio. That puts the Wigram version a step ahead, and based on what he did for Sherlock with the studio, Pajiba supposes that this one could happen fast.
The interesting thing is that the site says Paul Greengrass was being courted as director. And while he's not doing it, that gives a sense of what this movie might be — a little smarter than your average action movie re-do, at least.
Treasure Island would adapt Robert Louis Stevenson's 1883 novel, a tale of pirates and adventure.
Following the demise of bloodthirsty buccaneer Captain Flint, young Jim Hawkins finds himself with the key to a fortune. For he has discovered a map that will lead him to the fabled Treasure Island. But a host of villains, wild beasts and deadly savages stand between him and the stash of gold. Not to mention the most infamous pirate ever to sail the high seas...