My Most Anticipated Films Of IFFBoston 2010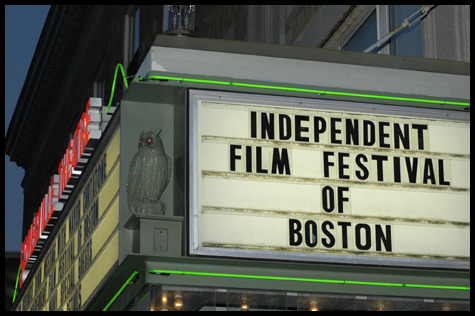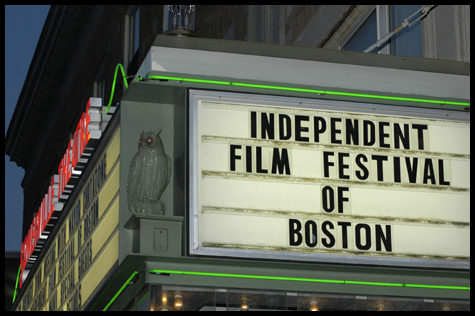 I had an awesome time at last year's Independent Film Festival of Boston, and this year, the festival promises to be even more exciting, with tons of indie directors and actors showing up to chill in the Bay State. The festival will quickly upon us (it begins this Wednesday), so if you're in Boston or even New England, I'd urge you to check it out. After the jump, some of the movies I'm most looking forward to this year. [Note that I already saw a bunch of the movies that will be playing here when I was at Sundance this year; they won't show up on this list, but you can read our coverage of Sundance here].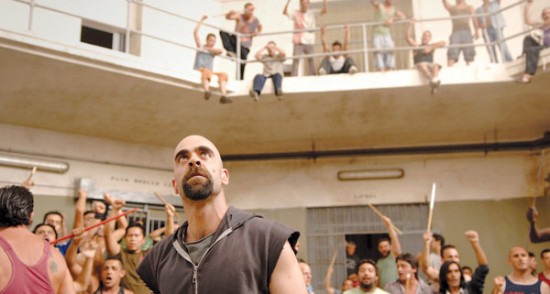 Cell 211 - "In this intense, Goya Award-winning drama, Juan Oliver (Alberto Ammann), who is eager to begin at his new post as a prison guard, arrives at the facility a day early, to the chagrin of his pregnant wife, Elena. An unfortunate, unexpected accident renders Juan unconscious, and he is rushed into cell 211. When he regains consciousness, he discovers that he is trapped in the middle of a brutal rebellion led by a dangerous prisoner referred to as Malamadre (Luis Tosar). Immersed in this powder-keg situation, Juan's only option for self-preservation is to pretend that he is also an inmate."Notes: The fourth film of director Daniel Monzon, Cell 211 promises to be an excellent genre exercise. The film won eight Goya awards and has been well-reviewed almost everywhere. The premise alone is enough to get me in the theater, but the film's execution is evidently amazing. I'm considering this a must-see.Life During Wartime – "In this wickedly satirical take on the concept of forgiveness, director Todd Solandz revives characters from his films HAPPINESS and WELCOME TO THE DOLLHOUSE—but casts different actors. This time, bleeding-heart Joy Jordan (Shirley Henderson, 24 HOUR PARTY PEOPLE) is haunted by the ghost of her suicidal ex Andy (Paul Reubens, PEE WEE'S BIG ADVENTURE) while taking a break from her marriage to Allen (Michael Kenneth Williams, The Wire), whose sexual compulsions she finds increasingly hard to excuse. Her sister Trish (Allison Janney, The West Wing) has found love with Harvey Weiner (Michael Lerner, A SERIOUS MAN), but doses herself with a steady diet of antidepressants as she deals with the aftermath of her ex-husband Bill's (Cirian Hinds, MUNICH) arrest for pedophilia, which has left her younger son with some very uncomfortable questions about sexuality. Meanwhile, their self-absorbed sister Helen (Ally Sheedy, THE BREAKFAST CLUB) has broken off ties with the family—but still might have some advice for Joy."Notes: The fact that Solondz is populating his newest film with the same characters played by different actors seems, at the very least, like an interesting cinematic exercise. But beyond that, Variety (cached) wrote a glowing review of the film last fall, saying that "[t]he distinctive, boundary-pushing writer-director has had the eccentric inspiration to resurrect the same central characters a decade later, but using entirely different actors. Winning result, which reels off one riveting scene after another, stands as both a unique sort-of sequel and a film that requires no prior reference points; it's entirely satisfying either way, though even richer if you recall the antecedent." Notably, Solondz will be in attendance at the festival; I hope to be able to sit down with him to chat about his film. In the meantime, you can check out our previous coverage of this film.Harmony and Me – "Jessica just broke up with Harmony (Justin Rice, MUTUAL APPRECIATION, IFFBoston 2005), and he's not dealing with it very well. He wears a locket with her picture in it around his neck and tells everyone who will listen about how she's breaking his heart. He practices clever things to say when he runs into her. And he totally won't give back her yoga mat. At his dead-end job, one of Harmony's bosses (Pat Healy, GREAT WORLD OF SOUND, IFFBoston 2007) ignores his pain, while another only has one day to live. His friends are no help: Carlos (Kevin Corrigan, PINEAPPLE EXPRESS) won't even admit Jessica is pretty, while Mike (Alex Karpovsky, BEESWAX, IFFBoston 2009) only offers acupuncture appointments, Russian sitcoms, and the example of his own dysfunctional marriage as therapy."Notes: Harmony and Me has been well-reviewed by some major critics; Ebert called it a "funny, wry mumblecore comedy," while Mark Olsen from the LATimes remarked that "[t]hough at first seemingly offhanded to the point of haphazard, the film reveals itself to have a finely tuned construction and acute sense of rhythm and character, hitting its marks just so for beats of laugh-out-loud comedy and subtle, unexpected emotional clarity." It seems like the type of film these festivals were made for, or at least known for – low budget, and with an insightful view on our struggles in life and love.Down Terrace - "Poor Bill's (Robert Hill) best-laid plans just keep getting derailed. First, all he wanted to do was write poetry and explore the heights of his consciousness with copious amounts of LSD. But thanks to capitalistic society and the pressures of supporting a family, he had no choice but to adopt a life of crime. Now, all he wants to do is groove on his Gibson guitar, enjoy the fruits of his illegal labor, and track down the unidentified squealer who betrayed him to the police. But his disappointing son Karl (co-writer Robin Hill) is distracted by some crazy notion of quitting the family business to raise his soon-to-be-born child. To top off this insult, Karl's pregnant girlfriend Valda (Kerry Peacock) has the nerve to question Bill's own approach to parenting."Notes: Festival organizer Adam Roffman commented that Down Terrace is like The Sopranos meets In The Loop. I'd be pretty shocked if it lived up to that description, but the film seems to offer a different, and hopefully refreshing, take on the British gangster genre. Paste Magazine has an interesting piece on the making of the film.Documentaries:
The documentaries of any festival are typically my favorite part, as they give me the opportunity to glimpse worlds that I'd otherwise have no idea about. Unfortunately, since a lot of documentaries don't receive good distribution, it can be very difficult to view them once their festival run is over. That's why I try to catch these at fests when I have the chance, because I never know if you'll ever get to see them again. This year's documentaries span a wide range of topics, from exotic pet owners to the orgasm industry. I look forward to learning more about them through the eyes of talented filmmakers.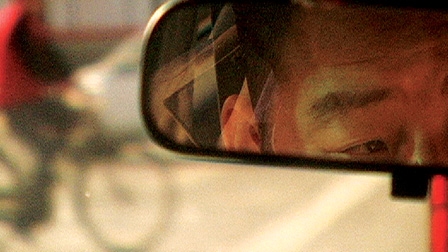 Beijing Taxi – "Director Miao Wang introduces us to three such itinerant witnesses—Bai JiWen, Zhou Yi, and Wei Caixia—just two years shy of the 2008 Beijing Olympic Games, at a time when the city is a whirlwind of construction, beautification, and service training. These projects would be intriguing on their own. However, set against the backdrop of a communist nation that is still in the early stages of flexing its competitive muscles on the world stage, they become a bottomless metaphor for a new chapter in China's sociopolitical epic. The needs and wants of the Chinese people are changing as rapidly as the city skyline, as they experiment with indulging their own capitalistic urges."Notes: Between Up the Yangtze and Last Train Home, I've really been enjoying these documentaries about the industrialization of China, as seen through the eyes of everyday citizens. If Miao Wang has the ability to make herself figuratively invisible, as the directors of the aforementioned films did in their filmmaking, then Beijing Taxi should offer some fascinating insights into that massive city.The Parking Lot Movie - "Much like the title SNAKES ON A PLANE, this film's name ain't lying. Welcome to the Corner Parking Lot in Charlottesville, VA, equal parts a sanctuary for the migrant (paying) vehicle and a haven for a "ragtag group of fractured poets," to borrow one such bard's label for the staff. The lot is anchored by a team of artists, philosophers, sociologists, and the like. They read Great Books and think Deep Thoughts in the minutes—or hours—between taking bills from exiting customers. These proud and unflinching individuals often see themselves as the last line of defense between order and chaos as they confront the rude, the dim-witted, and indeed the criminal on the asphalt battlefield."Notes: I first heard about this film via a great NPR piece, which sold me on the film. Check it out.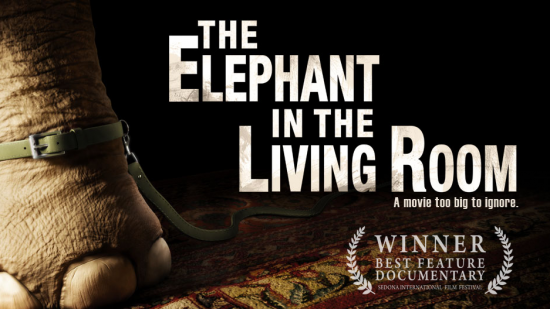 The Elephant in the Living Room – "Many states do not have laws restricting people from keeping exotic pets. Tim Harrison, the director of Outreach for Animals, is often summoned to deal with the consequences of that oversight. This public safety officer and paramedic serves as one of the country's leading authorities on the humane rescue and recovery of exotic animals. He has dealt with everything from deadly vipers to alligators, panthers, and lions that have escaped the homes of well-meaning pet owners or been abandoned by folks who were overwhelmed by the maintenance requirements....Directed, produced, and shot by Michael Webber, ELEPHANT IN THE LIVING ROOM serves to warn us that people who keep big game, deadly reptiles, or other wild animals in their backyards and homes pose a danger to themselves and others, and often create inhumane conditions for the animal. This film is a call to action and encourages us not only to understand this issue, but to work toward a solution."Notes: I've always wondered about the logistics about keeping an exotic pet, and the personalities of those who do so. I'm hoping this film will deliver both.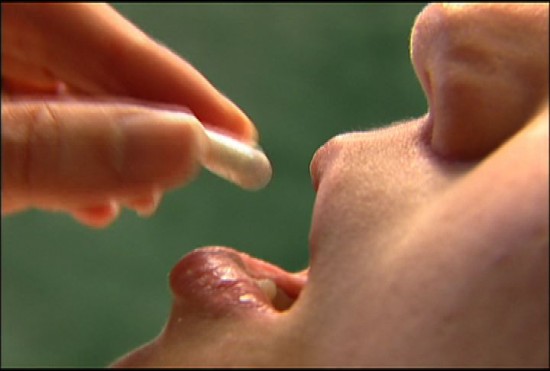 Orgasm, Inc. – "Director Liz Canner visits research clinics, medical conventions, FDA hearings, posh treatment centers, and even an antique vibrator museum in order to investigate what she calls the "strange science of female pleasure." Funny, provocative, and even surprisingly poignant, Orgasm, Inc. takes a fresh and engaging look at the medical and pharmaceutical industries by way of our most personal desires."Notes: Fascinating.
***
There are plenty of excellent films playing next week that I didn't list above, so please make sure to check the full list of films playing at IFFboston this year. Check back here for our full coverage of the festival in the next two weeks.
You can also follow me on Twitter and, if you have a film playing at the festival that you want me to cover, you can e-mail me at slashfilmcast(AT)gmail(DOT)com.