Scorsese And De Niro's 'The Irishman' To Be Two Films With A Heavy Fellini Influence?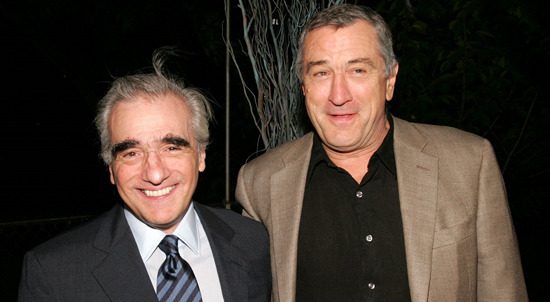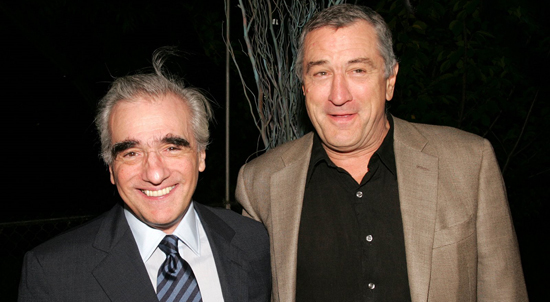 It doesn't look like he's getting to it any time soon, but after Martin Scorsese finishes The Invention of Hugo Cabret and the planned follow-up Silence (his 'Jesuit priest drama') there has been talk of finally making The Irishman, which would reunite the director with Robert De Niro.
The Irishman is based on the book I Heard You Paint Houses, which is about Frank "The Irishman" Sheeran, a mob assassin who is believed to have carried out more than 25 mob murders, and claimed to have killed Jimmy Hoffa. Over a year ago De Niro said that he and Scorsese had the idea of incorporating a 'film within a film' angle to this project. Now a comment by Robert De Niro suggests that the project will have a very Fellini-esque twist, should it come to fruition as currently conceived.
MTV spoke with De Niro thanks to the impeding Tribeca Film Festival, which the actor co-founded. De Niro calls the book a "very simple, terrific story" but says the existing adaptation of I Heard You Paint Houses, by Steve Zaillian, is still hopefully going to turn into something a lot more wild, and rooted in Scorsese's own cinematic inspirations.
We have a more ambitious idea, hopefully, to make it a two-part type of film or two films...It's an idea that came about from Eric Roth to combine these movies using the footage from 'Paint Houses' to do another kind of a [film that is] reminiscent of a kind of '8 1/2,' 'La Dolce Vita,' [a] certain kind of biographical, semi-biographical type of Hollywood movie — a director and the actor — based on things Marty and I have experienced and kind of overlapping them.
Please allow me a moment to say, "um, holy shit," and slightly recompose.
This is what he was talking about in late 2008 when he said "We have an even more ambitious plan of doing another movie connected to it, in some way, with Eric Roth hopefully writing that script." The question then is, more than a year later, has Roth actually worked on his part to any significant degree?
Going beyond the basic 'film within a film idea,' this certainly sounds like Scorsese and De Niro working in the Fellini and Mastroianni mode, basically to create their own 8 1/2. In that film (recently reincarnated in part through the musical film Nine) Mastroianni played a director working through his own history and fantasies as he assembled a massive sci-fi production. If this could be a similar sort of thing incorporating their shared history in New York City and gangster films, I can only imagine where it might go.