Tarsem's War Of The Gods Gets Additional Cast And A New Title: Immortals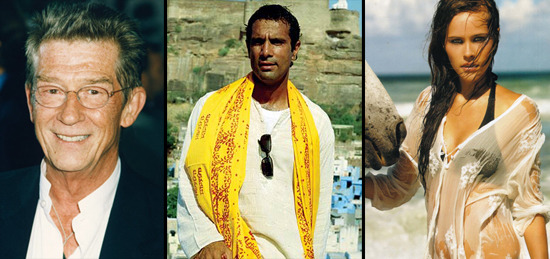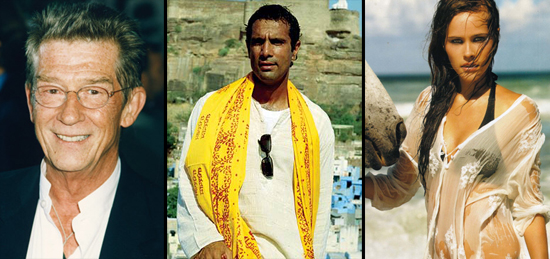 There has been talk in the last couple months that War of the Gods, the new film from Tarsem Singh, might be retitled. Dawn of War seemed to be an option at one point. Now the film has been given a new title — Immortals — and has gained a few new cast members as the shoot begins in Montreal.
Relativity Media sent out a press release announcing the title change and new cast. John Hurt and Isabel Lucas have signed on. Hurt will play Zeus, which suggests this will be a significantly different version of the character than just seen in Clash of the Titans.  Less physically powerful; more controlling? Lucas is Athena, "the daughter of Zeus who finds her loyalty tested as the war between the gods and Titans looms."
Those actors join Henry Cavill, Stephen Dorff, Luke Evans, Kellan Lutz, Joseph Morgan, Freida Pinto and Mickey Rourke.
The brief synopsis in the press release says,
Immortals follows the mythological tale of the young warrior Theseus, who leads his men into battle with the immortal Greek gods to defeat evil and the powerful elder gods of the Titans in order to save mankind. Tarsem Singh directs the film that began shooting in Montreal this week.
Combine that with Tarsem's statements about the film, based on Jason Keller's script:
...basically, Caravaggio meets Fight Club. It's a really hardcore action film done in Renaissance painting style. I want to see how that goes; it's turned into something really cool. This guy who I really love, who's the only one person in it right now, is the brother in The Tudors, Henry Cavill. I'm going for a very contemporary look on top of that so I'm kind of going with, you know, Renaissance time with electricity. So it's a bit like Baz Luhrman doing Romeo + Juliet in Mexico; it's just talking a particular Greek tale and half contemporising it and telling it.
As mentioned, Immortals is shooting now; Universal will release the film on November 11, 2011. What isn't in the press release is any mention of 3D; at one point there was talk of the film being shot in that format.