Cool Stuff: Back To The Future 2 Concept Art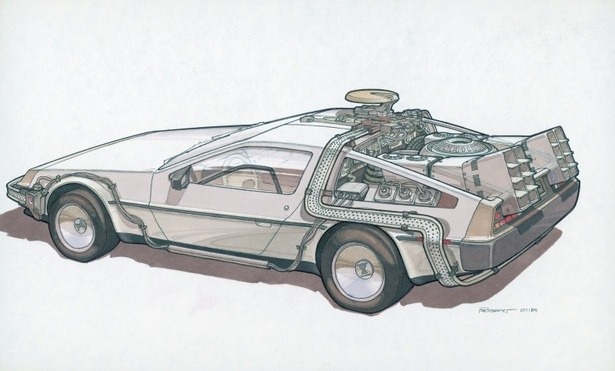 Anyone who regularly reads /Film should know that I'm a huge fan of Back to the Future (it's my favorite movie of all time, my computer sits underneath a replica of the Flux Capacitor and a signed poster from the original film). Io9 discovered some original concept art from Back to the Future Part 2 on Point Lint, some of which I've never seen before. I especially love the detailing that went into the future gadgets. There is even a drawing of a Kodak disc reader which appears to be the original version of the Sports Almanac. Check out the art in the gallery after the jump.
Cool Stuff is a daily feature of slashfilm.com. Know of any geekarific creations or cool products which should be featured on Cool Stuff? E-Mail us at orfilms@gmail.com.