An Education Director Lone Scherfig To Direct Jessica Biel Film Mob Girl?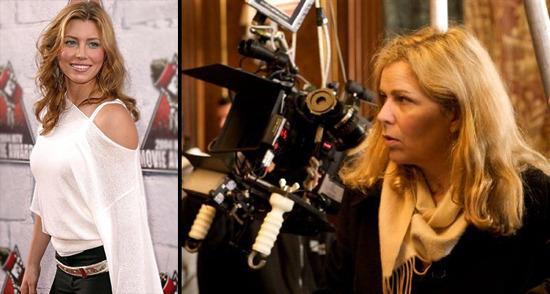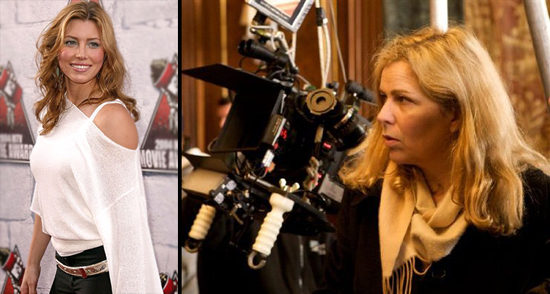 Lone Scherfig gained a lot of new admirers with An Education, in which she deftly directed a small ensemble cast through an excellent period recreation and a tonally on-point coming of age tale. The director has said recently that she wouldn't mind switching gears slightly, to tackle a film with an overt criminal element. Now she may have her chance, as Scherfig is reportedly attached to direct Jessica Biel in Mob Girl.Pajiba has the scoop, saying that Biel is starring and producing in the film, and that the project is out to writers. That puts this, in all likelihood, behind One Day in Scherfig's directorial queue.
The film is based on the true story of Arlyn Brickman, a 'mob mistress' who was raped by wiseguys during the course of a life fully tied to crime. She eventually turned state's evidence, gathered information and helped put away Anthony Scarpati. The source material would be Teresa Carpenter's book Mob Girl.
To revisit Scherfig's comments about doing a gangster film, at the beginning of the year the LA Times quoted her saying that it was something that could happen, and that "Exploring the criminal mind is truly interesting and something I haven't done. I'm interested in someone more violent and more flawed," she explained. Granted, if you've seen An Education you know that the criminal mind isn't something she's failed to touch on at all, but this would definitely be quite an overt step towards chronicling that personality.
Here's a full synopsis of Mob Girl:
From an early age, Arlyn Brickman associated with petty and some not so petty racketeering figures, starting with her grandmother and father. Intoxicated by the glamour and flash, she made herself "indispensable" to wiseguys by running errands, carrying packages, or offering her home as a meeting place or safe haven–not to mention the dozens of mob figures with whom she slept. Before long, she vaulted from an adjunct role into the thick of bookmaking, loansharking, and drug dealing. Over a 30-year career, she had eight abortions and endured beatings, humiliations, and a brutal rape, eventually becoming a government informant and witness. Pulitzer Prize-winning journalist Carpenter has done a superb rendering of Brickman's story. She goes far beyond naming names and retelling events as she digs into Brickman's underlying motivations and vividly re-creates Brickman's exhilaration over her triumphs and pain over her defeats in her pursuit of the mob girl lifestyle.