Oliver Stone To Direct Leondardo DiCaprio Project Travis McGee, Formerly The Deep Blue Goodbye?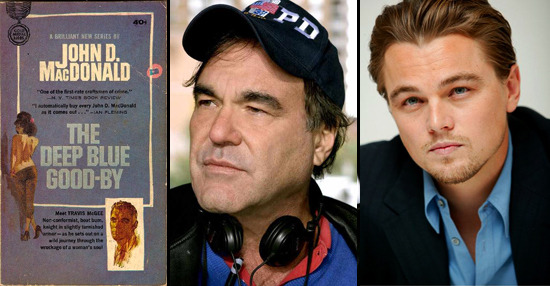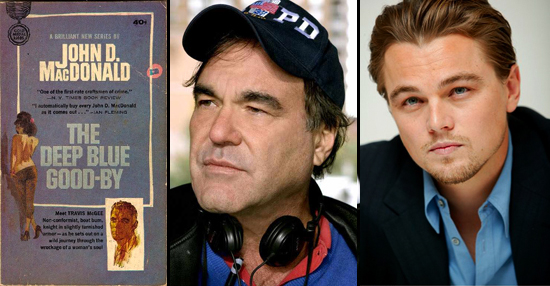 In September of 2009, word came down that Leonardo DiCaprio was set to star in The Deep Blue Goodbye, an adaptation of the 1964 novel by pulp author John D. MacDonald. The book is the first in a long series of novels featuring Florida detective Travis 'Trav' McGee.
Now we hear that Oliver Stone is in line to direct for Fox, and that the film could be retitled Travis McGee.
THR has the details, saying that DiCaprio is still attached to star. Stone has just finished his Wall Street sequel for Fox, which is likely going to debut at Cannes.
The studio is looking at this as a possible franchise starter, which would be an interesting scenario for Stone. First he does his first overt sequel for the studio; now he's attached to what could be a series of films. Obviously it is way too early to wonder if Stone might make more than one, but the idea of him being involved in a series of films, especially a collection of daylight noir tales, is pretty intriguing.
Is Fox hoping to emulate Universal's Bourne success with this film and possible series? The basic idea has probably crossed executive minds, but they're not really anything alike.
Travis McGee would still be based on The Deep Blue Good-By, the first book in the series, which has McGee searching for treasure hidden by a soldier after WWII. Would this be a period picture, or does the script use a different war as a starting point and basically retain the characters and basic scenarios?
MacDonald considered the books to be a full take on the life of his detective protagonist, who ages and changes over the course of the 21-book run. As such, the temporal setting for each novel is hardly incidental; the run kicks off in the '60s and progresses very specifically into the '80s. Changing American culture is a pretty big point in the novels, so it would be a shame to see the story updated to 'now.' I'd see Stone's involvement as a suggestion that the original setting will be retained.