Noah Baumbach To Direct The Emperor's Children With Keira Knightley, Eric Bana And Richard Gere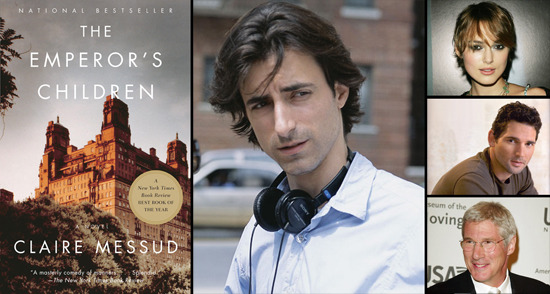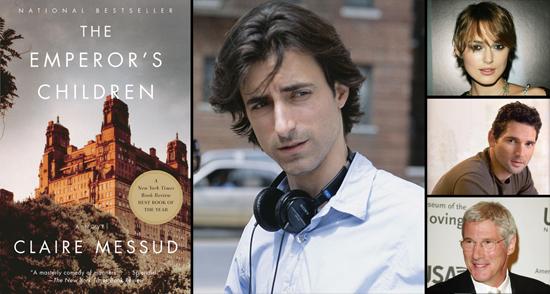 Noah Baumbach's latest film Greenberg is opening to fairly strong reception, and while there's that word that he's helping rewrite the heist film Tower Heist for Brett Ratner, I figured that it might be a moment before we heard anything for certain about Baumbach's next directorial project.
But Baumbach is already signing to direct The Emperor's Children, for producer Brian Grazer. Ron Howard was previously attached to direct from a script by Baumbach, but he's handed over the reigns.
The Wrap has notes on the deal, saying that Eric Bana, Keira Knightley and Richard Gere are all attached to star. Howard will still produce with Grazer.
(This isn't to be confused with the Vince Vaughn / Kevin James dramedy that we've recently reported Howard will direct. That should still be his next feature.)
Baumbach wrote the script for The Emperor's Children based on Claire Messud's 2006 novel of the same name. He wrote the script for Howard (as mentioned in Variety in 2007) and recently said he hoped to direct it. Wish: granted.
Here's the recap of the book:
The Emperor's Children is about the intersections in the lives of three friends, now on the cusp of their thirties, making their way—and not—in New York City. There is beautiful, sophisticated Marina Thwaite—an "It" girl finishing her first book; the daughter of Murray Thwaite, celebrated intellectual and journalist—and her two closest friends from Brown, Danielle, a quietly appealing television producer, and Julius, a cash-strapped freelance critic. The delicious complications that arise among them become dangerous when Murray's nephew, Frederick "Bootie" Tubb, an idealistic college dropout determined to make his mark, comes to town. As the skies darken, it is Bootie's unexpected decisions—and their stunning, heartbreaking outcome—that will change each of their lives forever.
It's all stuff that is very much in Baumbach's wheelhouse. Knightley is obviously cast as Thwaite, and since Gere is mentioned as a supporting character it isn't a stretch to figure he's playing her father. Bana could be either Julius or, more likely, Bootie which means there are a couple names to add to the cast. This all takes place in NYC in the days leading up to 9/11. Does it have an ending to match Remember Me? Doubtful, and I wouldn't tag this as "Noah Baumbach's 9/11 movie," but I'm curious to see how that angle is dealt with.