Steven Spielberg Shopping Jackie O Biopic; Would Produce, Not Direct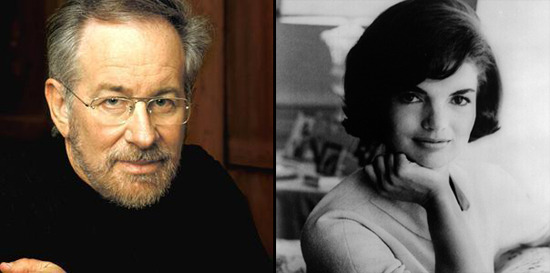 Briefly: Steven Spielberg still doesn't have a new directorial project, but he's shepherding yet another film as producer. Spielberg is helping sell Jackie, a Noah Oppenheim script based on the life of Jacqueline Kennedy Onassis.The LA Times reports Spielberg's involvement with the script, which centers on Jackie O' perspective on the days immediately after the assassination of her husband, President John F. Kennedy. It's the fact that this is based on her perspective that might set the film apart from the legion of other depictions of the Kennedy family on film and television.
HBO is said to be the most interested party at this point; Jackie could be developed as a cable movie project for them.