Universal Passes On PT Anderson's Scientology Picture; Jeremy Renner Still Circling Role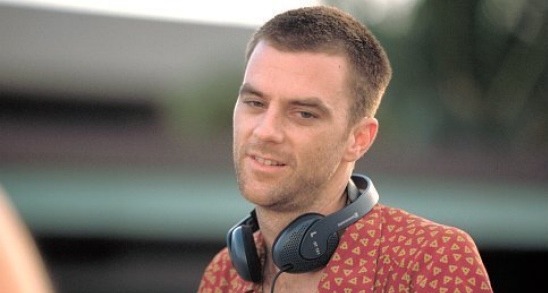 In December of last year Paul Thomas Anderson started to reveal plans for his next feature. The script is being called The Master (provisionally, perhaps, and that may well not be the actual or final title) and follows a man who creates a 'faith-based organization' that mushrooms into an empire in the '50s. So: a Scientology tale, more or less, and not so thinly disguised.
Anderson quickly cast Philip Seymour Hoffman in the title role, and has been casting about for an actor to play Freddie, the young man who is first the Master's lieutenant before having second thoughts about the organization. The film was set up but not greenlit at Universal, but the studio has now passed. Anderson is now looking for new financing, and has Jeremy Renner eyeing the role of Freddie.
Deadline reports that Universal passed, speculating that the $35m budget is part of the reason, though that actually seems like a reasonable outlay for a film that we can reasonably expect to be sumptuously detailed and, very likely, an earner in the long run. No, it's not the sort of movie Universal makes now (especially after Green Zone) but the pass is notable. Stepping in to help finance is River Road, which paid for much of Terrence Malick's Tree of Life. Bill Pohlad, the man behind River Road, is also a financier and partner with Apparition, which suggests that The Master could end up distributed by that label.
Meanwhile, the fact that Renner is considering the role has been one of those big open secrets (we've mentioned it before) and the fact that he's still circling it, along with the new financing deal, makes me wonder if in fact he'll end up taking it. Freddie is written to be younger and more frail than Renner, and supposedly Anderson wasn't convinced, in large part because of the age difference. Has he re-written, did Renner do something to convince him, or would this be strictly an agency/financing package that puts them together?
Regardless, I suspect that Renner could nail this, and I'm wild about the notion of him working with PTA. More info on The Master soon, hopefully.