Check Out HBO's New Shows: Treme And Boardwalk Empire Trailers; Watch The Pacific Online For Free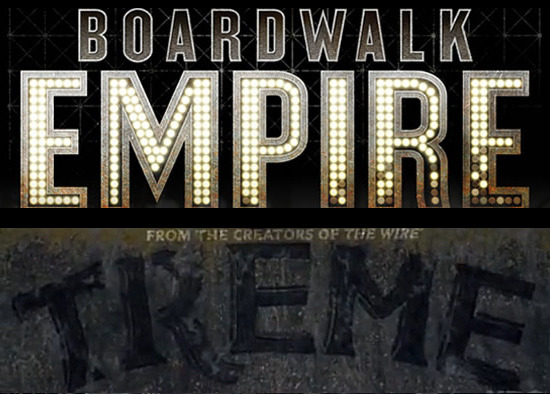 Two big new HBO shows are coming soon with significant talent involved. There is The Wire creator David Simon's new Treme, and Boardwalk Empire, with a pilot directed by Martin Scorsese. Each show gets a new trailer this week, and both are fantastic. I'm a bit partial to the one for Boardwalk Empire, if only because it has a killer line from Steve Buscemi.
Finally, you can watch the first episode of Band of Brothers follow-up The Pacific online for free, but you'll have to give up some info to do so.
We've seen a tiny glimpse of Treme before that showed some of the show's ambitious in depicting post-Katrina New Orleans. This clip goes further, and is cut to a faster beat. Love the drive-bys of the New Orleans houses, which seem like Simon's show taking a cue from Jim Jarmusch and Down by Law.The Wire's Wendell Pierce, a New Orleans native, will play an accomplished jazz trombonist, and Clark Peters will portray the leader of a Mardi Gras Indian tribe. The rest of the cast includes Steve Zahn, John Goodman, and Melissa Leo.Treme premieres on April 11.
Meanwhile, Terence Winter and Martin Scorsese created Boardwalk Empire, and the trailer does a lot to show off the fantastic period setting. It looks great, especially as Scorsese has really been talking about how he was so energized by the quick 30-day shoot. This clip suggests that the show will be just as energetic, and forceful to boot. I like the music here more than I did when it cropped up in the first teaser. There's nothing different about it; I suppose I'm just used to the fact that there's a Stones/Faces sounding piece of music accompanying a Prohibition-era tale. Speaking of, doesn't the combination of that music and the lightbulb title logo sign recall The Brothers Bloom? Just a bit? OK, maybe it's just me.
If those clips aren't enough, you can check out the entire first episode of The Pacific for free online. You'll have to fill out a form with name and email info to get the episode, but that's what free Yahoo accounts are for, right? Check it out here.