Conan Casting: Ron Perlman Replaces Mickey Rourke As Conan's Dad, GI Joe's Breaker Joins Cast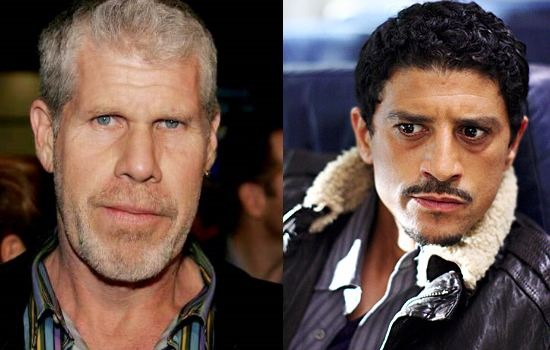 Our hopes of seeing Mickey Rourke as papa to Jason Momoa's Conan were shattered when Rourke left the project for Tarsem's War of the Gods — but now it appears that there's another badass on the horizon for Marcus Nispel's Conan remake. Vulture is reporting that Ron Perlman — of Hellboy and Sons of Anarchy fame — is in negotiations to play Conan's father Corin.
Perlman would be joining a cast which currently includes Rachel Nichols as Tamara, a royal bodyguard in league with Conan, and Stephen Lang as the villain, Khalar Singh.
Also joining the cast is Said Taghmaoui, who was last seen as Breaker in G.I. Joe last summer. He plays a leader of a group of thieves who is saved by Conan, and later joins forces with the barbarian.
Aside from the previous Lang casting news, there's been little to get exited about for this Conan remake. Nispel's past directorial efforts, which include Pathfinder and the recent Friday the 13th remake, don't exactly inspire hope, and Jason Momoa never really struck me as a good choice for Conan (sorry Stargate: Atlantis fans). The addition of Perlman does spark my interest somewhat, but he's not beyond joining lackluster projects (see: Mutant Chronicles and Outlander).
For now, I'm just hoping for the best for this project. Filming is currently scheduled to begin this week in Bulgaria, and the movie is set for release sometime in 2011.