VOTD: New She & Him Video From Bring It On Director Peyton Reed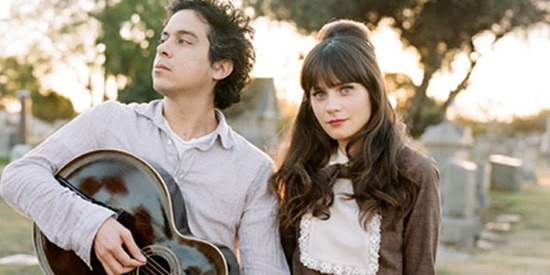 She & Him is the musical collaboration of M. Ward and Zooey Deschanel, previously responsible for the Why Do You Let Me Stay Here? tune that we featured last year. That one had a bank job video directed by 500 Days of Summer's Marc Webb while for this new song, In the Sun, the man with the megaphone is Down With Love and The Break-Up's Peyton Reed. He's comfortably one of my favourite comedy directors of recent years and previously directed Deschanel in Yes Man.
You can see the clip after the break.
If you've seen Reed's first feature Bring It On, you'll spot some similarities here, in the nifty choreography, smart styling and high school setting. It's an infectious and fun video, though hardly earth shattering and those with a low tolerance for Deschanel's MPDG schtick might not make it all of the way through.