Warner Bros Developing Gilligan's Island Movie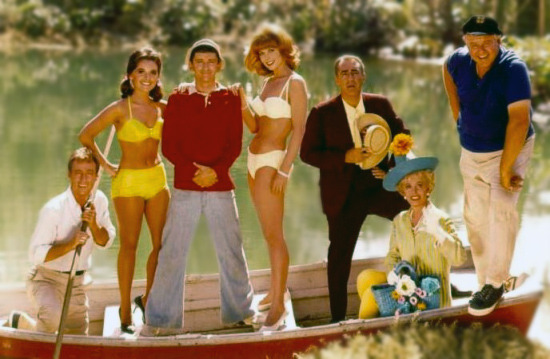 In late-2008, we told you that Sherwood Schwartz and his son Lloyd Schwartz had signed a deal to bring Gilligan's Island to the big screen.But we haven't really heard anything about the big screen adaptation for over a year, until now. Variety reports that Warner Bros is developing the feature film with Atlas Entertainment. Charles Roven and Richard Suckle are on board to produce, and screenwriter Brad Copeland has been hired to write the screenplay.
Copeland has a background in television, breaking in as a staff writer on News Radio, and moving on to Arrested Development, Grounded For Life and My Name is Earl. Not a bad resume, until you get to his lone film credit — Wild Hogs... ugh. He also wrote the upcoming Yogi Bear film, and is penning the Flight of the Navigator remake. Roven produced Batman Begins, The Dark Knight, Get Smart, and The International.
Copeland's take on the project is being kept under wraps, but it is hard to imagine that it would stray far from that of the original series. I loved Gilligan's Island as a kid, and am not against the idea of a re-imagining of the series... But it seems to me that LOST is our generation's version of the 1960's television series. Actually, if you watch the Gilligan's Island movie, it very vaguely parallels the first four seasons of Lost (I've embedded that entire movie below). Anything closer to the source material would just be too silly (I'm imagining something like The Flintstones movie... ick).
When Schwartz broke the news at the Beverly Hills induction ceremony of Television Academy's Hall of Fame on December 9th 2008, he told TV Guide that he wanted Michael Cera to play Gilligan and Beyonce Knowles to play Ginger.
A Fan's Comparison: Lost vs. Gilligan's Island
Rescure from Gilligan's Island The Movie