Peter Markle's Immersion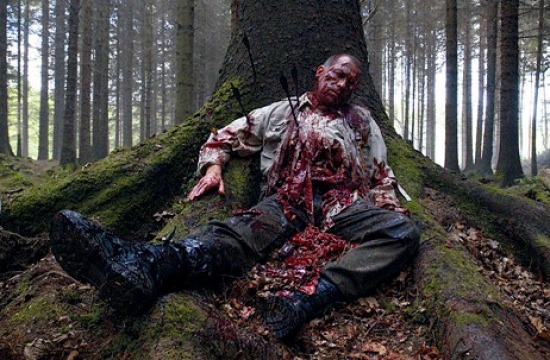 Peter Markle (Youngblood, Hot Dog... The Movie) has written and is attached to direct Immersion. The thriller follows a group of hardcore juvenile delinquents who are waiting to be tried as adults, and are granted "one last chance at redemption."
"Venturing into the wilderness to participate in a brutal survival program, the teens encounter something far more horrifying than the mean streets they left behind."
Brian Gilbert and Andrew Trapani of Nine/8 Entertainment, of Haunting In Connecticut, Wrong Turn, Scooby Doo 3 and 4 fame, are producing. Note: the photo above is from some random horror film, and not this project.
via: specchaser