Kathryn Bigelow To Direct HBO Pilot, The Miraculous Year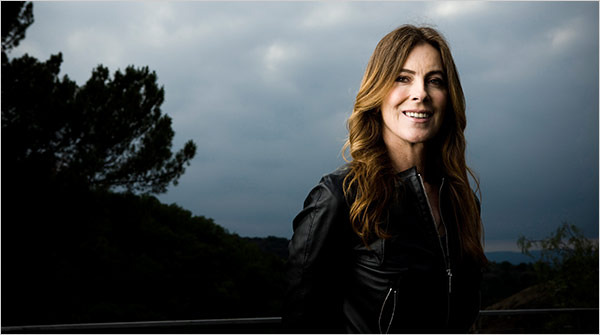 Something tells me that Kathryn Bigelow won't have too much trouble finding more work in the future after the massive critical praise and award hype for The Hurt Locker. We've previously reported that she's re-teaming with Hurt Locker writer Mark Boal for the Latin America-centered Triple Frontiers, and there's also word that she's attached to direct Held By the Taliban.
Today we've learned that Bigelow has another project on her plate. THR is reporting that she's set to direct the pilot for The Miraculous Year — an upcoming HBO series by screenwriter John Logan (The Aviator, The Last Samurai). The show is described as "an examination of a New York family as seen through the lens of a charismatic, self-destructive Broadway composer." Bigelow will also exec-produce alongside Logan.
As THR mentions, Bigelow has previously directed episodes of Homicide: Life on the Street and Karen Sisco (a grossly under-watched  series that needs a DVD release stat). This will be Bigelow's first pilot job — a particularly important task since pilots usually set the tone and style for the rest of the series. Given that the series is a "a light family drama with a flamboyant character at the center", don't expect any of Bigelow's trademark action sensibilities.
Currently, Miraculous Year has only received a pilot order. I can't imagine the project floundering though — considering both Bigelow and Logan's work history.
It's clear that HBO is aiming for a big comeback with quality series given this project, as well as Michael Mann's work in Luck, and Scorsese's participation in Boardwalk Empire. The network has lost out on great shows like Mad Men, Damages, and Breaking Bad to AMC and FX. With its recent batch of series — including True Blood, Hung, and Bored to Death — HBO has proven that it can still be home to great shows. With the upcoming series, it may have a shot at returning to the Sopranos' glory days.