Tom Cruise To Star In Mission: Impossible 4; JJ Abrams Will NOT Direct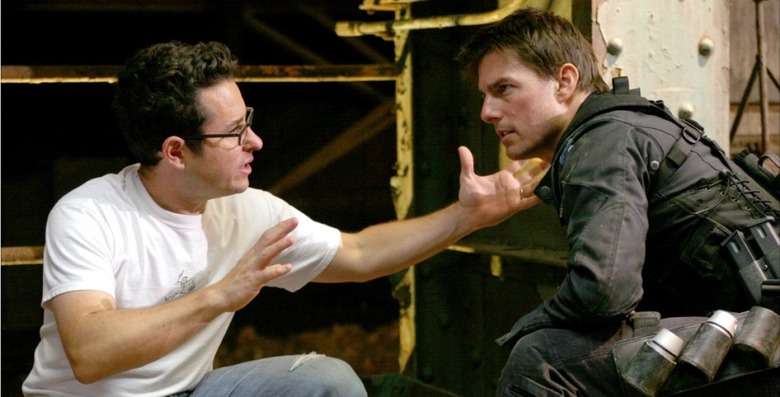 When it was first announced that JJ Abrams and Tom Cruise were reteaming to co-produce a fourth Mission Impossible film, a lot of factors were unknown. Would it be a reboot, a spinoff? Would Tom Cruise return as Ethan Hunt? Would JJ Abrams also direct? Well now we finally have our answer — Paramount Pictures has signed a deal with Tom Cruise to reprise his role as Ethan Hunt in M:I-IV. The bad news is that JJ Abrams is sitting this one out.
Finke is reporting that Ethan Hunt will be the main star of the film, debunking rumors that the character would only appear to pass the torch to a new spy. However, the new sequel is being looked at as a "reboot" to the series. The plan is for Cruise to make this his next film and start shooting by summer 2010 for a tentative Memorial Day 2011 weekend release.
Here is what we know so far: Tom and JJ developted"a really cool idea" for a fourth adventure, which Abrams turned into "an insanely long outline". Abrams employed Alias' scribes Josh Applebaum and Andre Nemec to write a screenplay based on the treatment, which Abrams once joked "is probably longer than the script." Applebaum and Nemec were well into the second act of a first draft when we last checked in (mid-January 2010), and Abrams seemed very pumped on the project. But who should direct?