Heartless Movie Trailer: First Film From Cult Fave Philip Ridley In Nearly Fifteen Years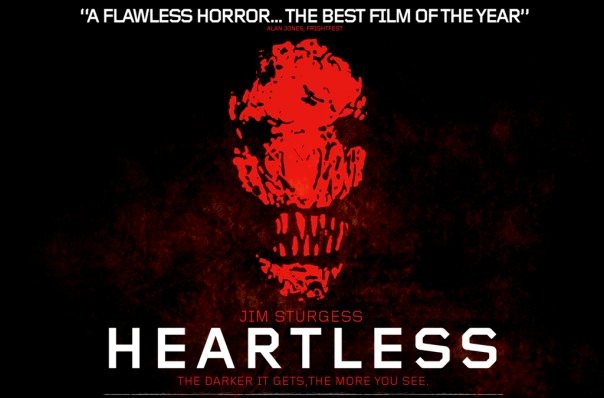 I first ran into the work of Philip Ridley when I was about nineteen and found his first feature, 1990's The Reflecting Skin, in a Calgary video shop. I don't love his wild little rural coming of age tale tinged with horror, but I have to respect it for having the ambition to be something rather unique. A young Viggo Mortensen gives a good performance there, too.
Ridley has made one other film since then (The Passion of Darkly Noon, in 1995) and is finally poised to return to screens with a strange-looking horror tale called Heartless. The film opens soon in the UK, and the first trailer has finally appeared online.
We've covered Heartless a bit in the past, as Brendon saw and enjoyed the film at last year's FrightFest. Brendon ranked the film at the top of his FrightFest experience, and said:
Heartless blends magic realism and social realism in a very seductive and sometimes surprising way. Imagine a story about London teenagers getting in dee with street gangs and knife crime but written by Neil Gaiman and you've probably got a loose idea of the tone here.
I see what seems to be some superficial Clive Barker influence in the trailer, with respect to the notion of supernatural groups existing in parallel with human society, and a unique individual who is allowed (or forced) to cross the dividing line. Brendon insists that it's much more a Neil Gaiman sort of thing (using the Death: The High Cost of Living mini-series as a reference point) and since he's seen the film and I haven't we'll defer to his take.
The synopsis:
HEARTLESS is the menacing and magical tale of Jamie (Sturgess) born with a heart-shaped birthmark on his face. Shunned by those who find him repulsive, the photographer's son lives in a part of London's East End notorious for gang violence. When his mother is viciously murdered, the media reports it's by a hoodie wearing a devil mask. But Jamie soon realizes the thugs aren't wearing disguises at all; they really are demons and hell on earth is beginning to plague the capital city.
We don't yet have an embed of the trailer, but click on the image below to see it at Yahoo UK.