Rumor Mill: Is Patrick Stewart In Mad Max: Fury Road? (Nope!)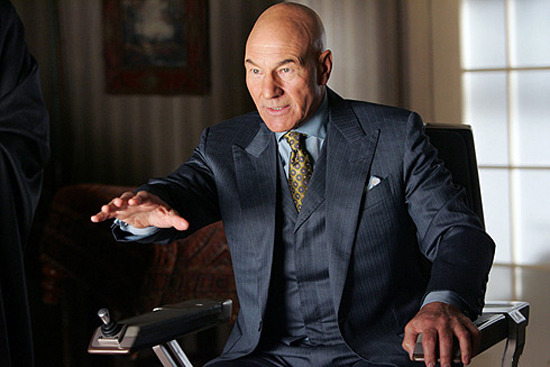 UPDATE: MTV was the first to hear back from Stewart's publicist, who says the actor is not involved with the film.
The title says it all. Based on an email sent to AICN, which says that actor Patrick Stewart mentioned he is soon to be working in Australia on a film with director George Miller, the rumor mill has gone into overdrive speculating that Stewart will appear in the fourth Mad Max movie, Mad Max: Fury Road.
The salient quote from the reader email is:  "I got to ask him whether he'd like to make a movie in Australia and he said he may be back here soon to film a movie with George Miller. I – embarrassingly – blurted "Happy Feet 2! great!" and he said "No, another one." We don't know enough about the story behind Fury Road at this point to know if this is even remotely credible. Easy to see how having Patrick Steward on hand would be a fun thing for Miller. Throw some knee pads and a hockey mask on him and Stewart would fit right in.