Gabriele Muccino To Direct Passengers, Starring Keanu Reeves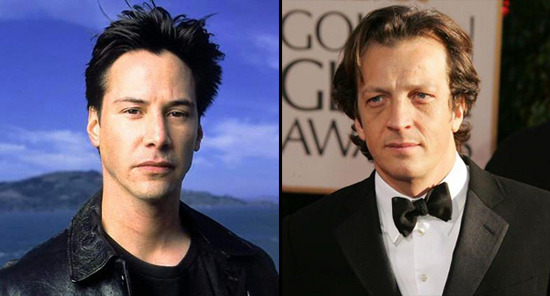 When Jon Spaihts was hired to write Ridley Scott's new Alien film, part of the backstory was that he'd landed the gig on the strength of his script Passengers, which landed on the 2007 Black List of best unproduced screenplays. Keanu Reeves has long been attached to the film, with his shingle Company Films trying to get it made for the past couple years. Now the picture is finally moving forward, and a director is on the verge of being hired: Gabriele Muccino, who directed Will Smith in The Pursuit of Happyness and Seven Pounds.
Muccino's involvement, reported by Variety, should give you a good idea of the direction the film is likely to take. Before we get more into that, here's the synopsis for the film:
Passengers is set in the future on a spacecraft making a centuries-long interstellar voyage to a new planet. Due to a computer glitch, a single passenger (Reeves) awakens from cryogenic sleep 90 years before anyone else. Faced with the prospect of growing old and dying alone, he, in turn, awakens a beautiful woman.
So, between that description and Muccino's previous American films (and his Italian films, which are romance and family dramas) you're probably thinking this is more like Solaris meets Wall-E than it is Alien, and you should be right. What I've read of Passengers is often quite good, and the script has some turns that keep it far from predictable romantic fare. As should be the case when you're talking about a guy who wakes up a woman just because he wants company.
A lot will hinge on the woman who plays the lead opposite Reeves, and that name hasn't been revealed yet. Muccino has already said he'll have a lesser-known talent for that role. Whether that's a creative decision or based on the fact that the film is only budgeted at a certain level and has to create a spaceship habitat remains to be seen.