Movie Trailer: The Insane Clown Posse's Western, Big Money Rustlas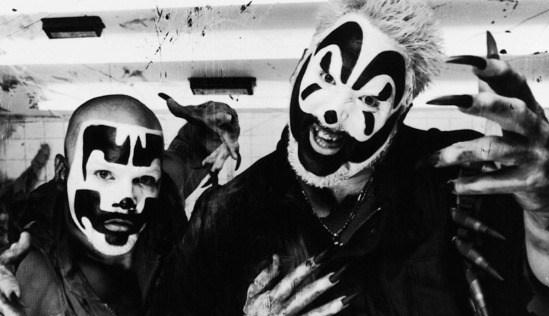 They say I have clown phobia, but phobias are irrational fears, so they're wrong. My fear is quite rational. Thanks to all the whiteface on display, watching the trailer for off-the-wall western Big Money Rustlas, the second Insane Clown Posse movie, was quite a thrill ride for me. Nothing quite as heart-jabbing as the big Zombieland cubicle surprise (apparently, that made me scream and swear loudly in the cinema but I don't even remember).
You can see the trailer for yourself after the break. I'll throw in the extended trailer for their first picture Big Money Hustlas too.
The new film premiered last weekend at the Fillmore Detroit. According to a report in the Detroit News, "the mood was more like a concert than a film screening, as the crowd of around 2,000 cheered and whooped throughout the movie". Just the way Peter likes it.
Trailer via Videogum