D.J. Caruso Directing I Am Number Four, An Adaptation Of James Frey's Sci-Fi Novel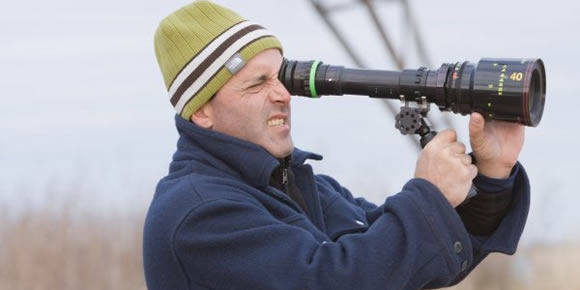 Director D.J. Caruso has come a long way since his days of directing television shows like VR 5, Martial Law, and most notably, The Shield. His latest feature, Eagle Eye, was such a complete mess of a film (reviewed here on the /Filmcast) that it made me dread any potential project that he was attached to for some time. Now THR's Heat Vision blog is reporting that Caruso is attached to direct an adaptation of James Frey (he of the A Million Little Pieces scandal) and Joby Hughe's upcoming young adult sci-fi novel, I Am Number Four.
The plot centers around "a group of nine aliens who escaped their home planet just before it was annihilated by a rival species. Hiding out on Earth, the title character disguises himself as a human high schooler, only to discover he is being hunted still by his planet's enemy." The script comes courtesy of Al Gough and Miles Millar, creators of TV's Smallville.
There's little else to say about the project so far, but I'm hoping that Caruso gives us a film more along the lines of The Salton Sea and Disturbia, instead of something like Eagle Eye or Taking Lives. Caruso is also directing the upcoming The Art of Making Money with Chris Pine, and there's the widely-talked about Y: The Last Man adaptation that may or may not happen.