First Official Photos: Edgar Wright's Scott Pilgrim Vs. The World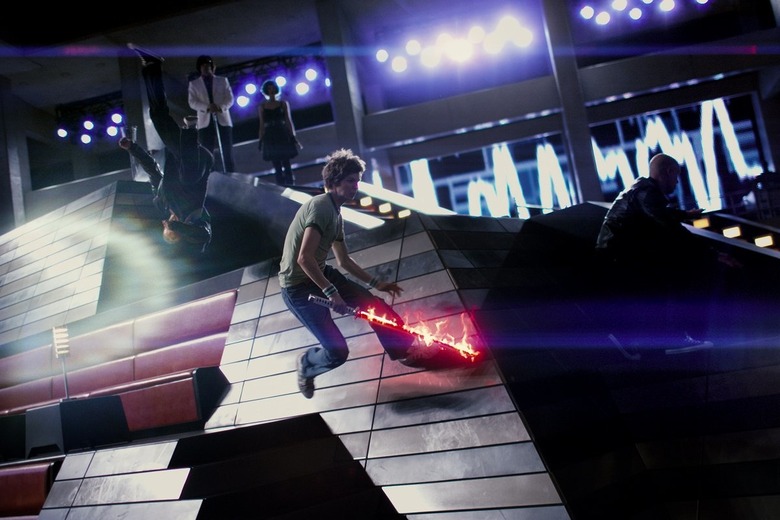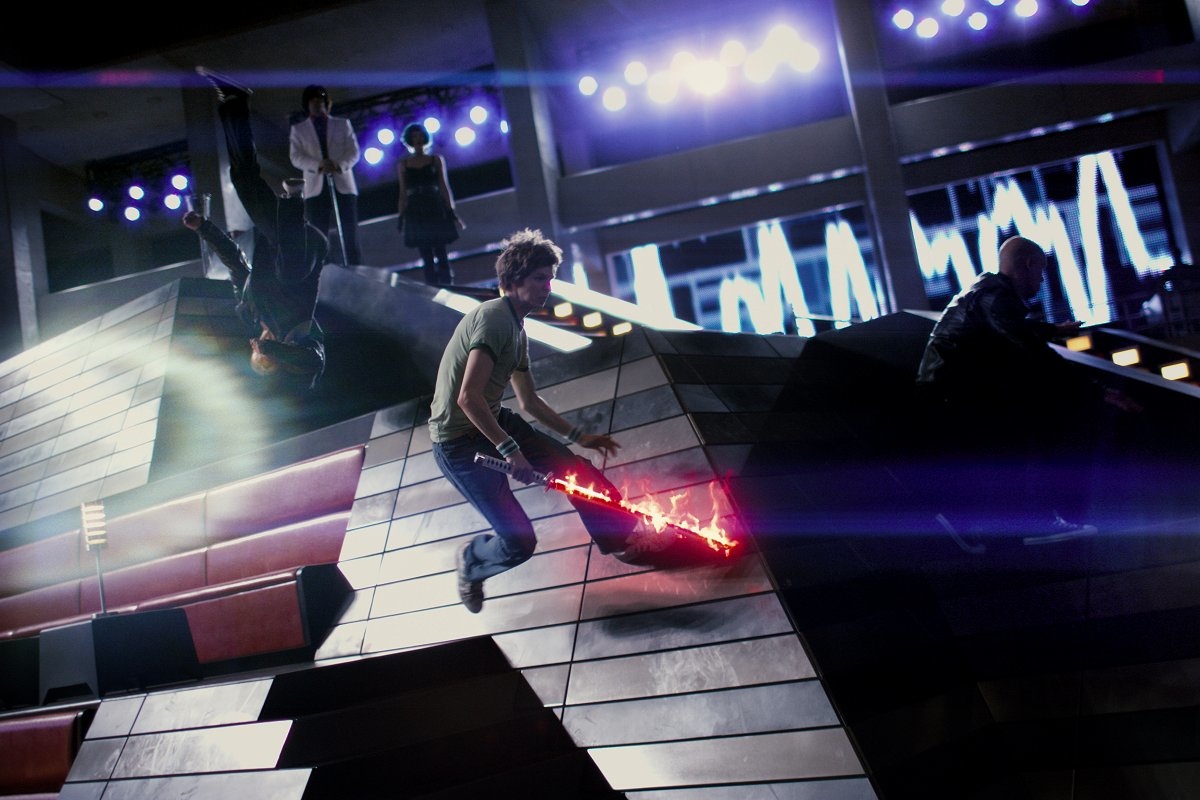 Universal Pictures has released their 2010 movie preview which includes the first two official production photos from Edgar Wright's big screen adaptation of Scott Pilgrim vs. The World. The photo above appears to feature Michael Cera as Scott Pilgrim, wielding a red Flaming Katana (George Lucas is gonna sue somebody...) in a futuristic nightclub, as Jason Schwartzman, who plays evil ex Gideon Gordon Graves and Mary Elizabeth Winstead as Ramona Flowers watch on in the background from atop a pyramid.  Check out both photos after the jump.
Starring: Michael Cera, Mary Elizabeth Winstead, Kieran Culkin, Chris Evans, Anna Kendrick, Alison Pill, Brandon Routh, Jason Schwartzman
Director: Edgar Wright
Meet charming and jobless Scott Pilgrim (Michael Cera). A bass guitarist for garage band Sex Bob-omb, the 22-year-old has just met the girl of his dreams...literally. The only catch to winning Ramona Flowers (Mary Elizabeth Winstead)? Her seven evil exes are coming to kill him. Genre-smashing filmmaker Edgar Wright (Hot Fuzz, Shaun of the Dead) tells the amazing story of one romantic slacker's quest to power up with love in Scott Pilgrim vs. the World.
Scott Pilgrim has never had a problem getting a girlfriend. It's getting rid of them that proves difficult. From the girl who kicked his heart's ass–and now is back in town–to the teenage distraction he's trying to shake when Ramona rollerblades into his world, love hasn't been easy. He soon discovers, however, his new crush has the most unusual baggage of all: a nefarious league of exes controls her love life and will do whatever it takes to eliminate him as a suitor.
As Scott gets closer to Ramona, he must face an increasingly vicious rogues' gallery from her past–from infamous skateboarders to vegan rock stars and fearsomely identical twins. And if he hopes to win his true love, he must vanquish them all before it really is game over.