Harold Ramis Promises Ghostbusters 3 For 2011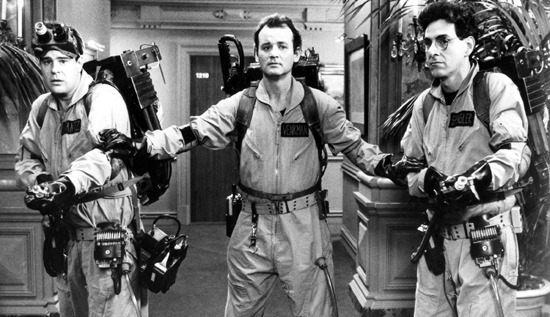 I propose a new policy for 2010: let's not be even vaguely ready to buy into every little Ghostbusters 3 statement that passes the lips of Harold Ramis and Dan Aykroyd. Especially Dan Aykroyd. But the thing does seem to be happening, for better or worse, and while we're lodged in the last days of 2009 I'll stick with this year's policy of delivering every shred of haphazard promise about the upcoming film. The latest is from Harold Ramis, who promises a summer 2010 shoot for a 2011 release.
The statements come from Heeb, which spoke to the director about many of his films, and got a couple neat statements about Groundhog Day. (Check the source for those.) Of Ghostbusters 3, he says:
Something's going to happen. Dan [Aykroyd] did write a spec GB3 screenplay a few years ago, but no one was motivated to pursue it. Now, 25 years after the original, there seems to be some willingness to proceed and apparently a substantial public appetite for a sequel. We'll introduce some new young Ghostbusters, and all the old guys will be in it, too. Think Christopher Lloyd in Back to the Future ... GB3 is progressing with plans to shoot next summer and release in 2011.
There's enough detail floating around about the film by this point that I'm not as reluctant to believe those dates as I once might have been. (Then again, Aykroyd had hoped to be in production a couple months ago, which emphasizes that nothing is set until it's actually happening.) There's also no sense of what role Ramis will play beyond acting in the film and producing in some capacity. Given that GB3's writers also wrote his last directorial effort, Year One, there was reason to suspect that he might direct this film, too. But Year One tanked, so that seems less likely now. With no director or cast officially announced, there's no real basis for speculation at this point.
Meanwhile, that 'Christopher Lloyd in Back to the Future' comment is interesting. Debate what that means in the comments.
[via Vulture]