Matrix, Crouching Dragon And Kill Bill Choreographer Yuen Woo Ping Now Working In 3D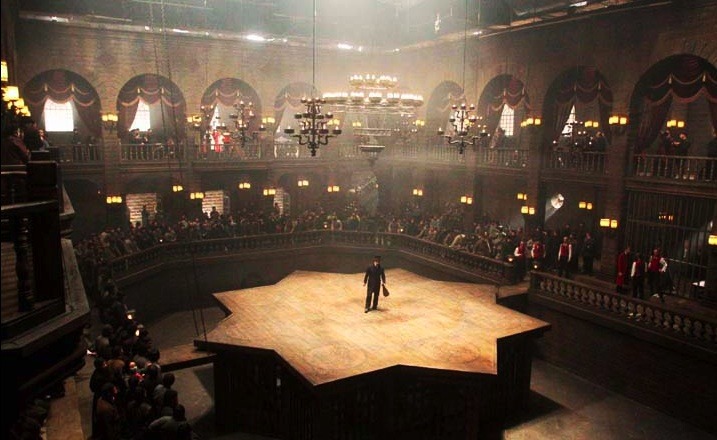 With US audiences at least, Yuen Woo Ping is probably the best known and most popular of Chinese martial arts movie choreographers. His work on American pictures like Crouching Tiger, Hidden Dragon and The Matrix helped cement his cult status, though it's probably fair to say much of his best work is found in his Chinese and Hong Kong productions like Fist of Legend and Iron Monkey.
After a break of fourteen years since his last big screen outing as a director, as opposed to just action director, stunt co-ordinator or choreographer, Yuen is now completing True Legend. As you'd see from the trailer – embedded after the break – it's another telling of the story of Beggar Su, the legendary character described in the official synopsis thus:
A wealthy man living during the Qing Dynasty  loses his fortune and reputation as a result of a conspiracy against him. After being forced out onto the streets, Su dedicates his life to martial arts and reemerges as a patriotic hero known as the King of Beggars.
This is Yuen's third Beggar Su film after Drunken Master, one of Jackie Chan's masterpieces and a perennial favourite round at my place, and Heroes Among Heroes which saw Donnie Yen in the role.
Yuen Woo-Ping held a press conference in Beijing to announce that there will be a version of the film with the "most exciting action" translated into 3D. It sounds like an up convert from 2D carried out in post, but a story in Wu Jing suggests this isn't the case:
Post-production took over 10 months in order to create the fight scenes in 3D, done painstakingly layer by layer, frame by frame by Menfond Electronic Art and over 100 digital artists. Yuen Wo Ping says that to shoot the 3D action scenes, two cameras had to be set up, and he tried to devise moves that aren't too fanciful, such that the action could be seen distinctly, for maximum 3D visual impact.
So I'd guess that the post production was probably down to 'sliding' the two image fields a little, adjusting the inter-ocular distance after shooting in order to adjust the sense of depth on a shot-by-shot basis.
I'm intrigued to see what a master choreographer like Yuen can do with stereography. He's definitely thinking it through.
Here's the trailer for the film. No US release has been scheduled yet though Focus Features are involved so I'm sure one will be forthcoming.