Paramount Releasing Talhotblond Straight To Download, Setting Paradigm For Their Microbudget Releases - Trailer Included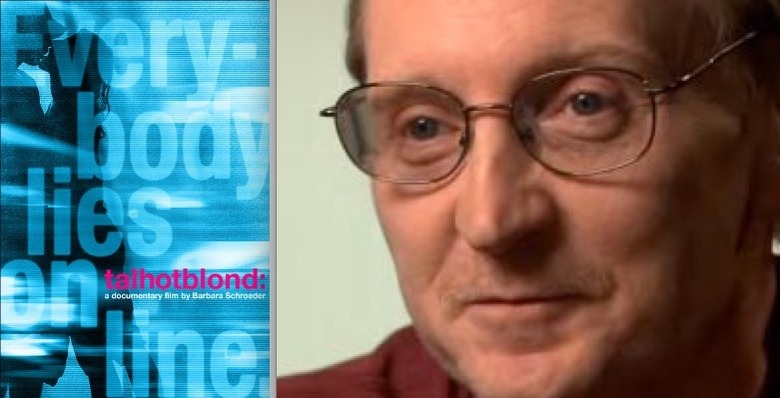 Just days after Russ was discussing Paramount's plans for a series of microbudgeted productions, the news breaks of their next step forward on that route. Their PDE wing – Paramount Digital Entertainment – have snapped up the global non-TV rights to Barbara Schroeder's much loved true-crime documentary talhotblond and have scheduled it for release via download on December 13. That's today! Sneaky. And they sure aren't hanging around.
PDE's download partners include iTunes and Amazon, so it won't be hard to come by this thing and it's likely you'll already have an account with one of the vendors. Success will come down to marketing this thing, and how appealing it sounds to audiences. Thankfully, I think it sounds pretty darn appealing.
From what I've seen about the movie, including this trailer, talhotblond hits some of the same hot buttons as, say, Hard Candy. If people are one half as seduced by this as they were by that, we've got a hit on our hands.
Screen Daily quote PDE's Keith Quinn as saying:
talhotblond is both incredibly compelling and timely. Given that it tackles the hot 21st century issue of online identity and cyber crime, it's a good fit to make it available to audiences worldwide, especially those who are plugged in to digital distribution.
This form of straight-to-download distribution is a likely fate for some of those vaunted $100k productions. Indeed, an LA Times piece on the plan even goes so far as to say:
Not all of the micro-budgeted movies Paramount intends to make will be released theatrically.
We may be on the cusp of the studios' concerted forays into download only distribution. I'm a packaged media fan myself – I like that my back room feels like a library, all of the books replaced with DVDs and BDs – but if this means more, and more varied, material can get a good, well authored release, then I'm for it.
I'm also curious how the film performs over time. The long tail model of download only releases is something I'll be very interested to see data on.