James Cameron's Next Sci-Fi Project At Fox Is Fantastic Voyage 3D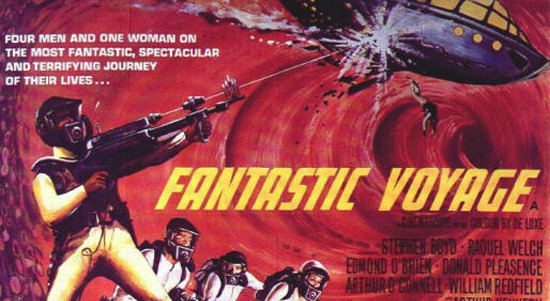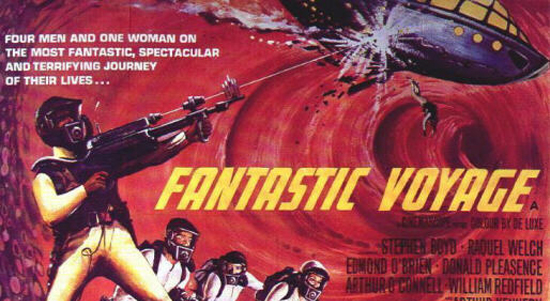 Yesterday there was news that James Cameron is developing "a Shane Salerno-scripted sci-fi action script for Fox, described as an 'event' film set in the future." At the time no one knew anything else about the picture, but Salerno's involvement led some to speculate that this was Doomsday Protocol, a script Salerno sold to Fox, announced last year.
That isn't the case, however, based on a red carpet interview given by Cameron last night at the London premiere of Avatar. The film is actually a 3D remake of Fantastic Voyage, and Cameron is only producing, not directing.
MTV talked to Cameron and his producer Jon Landau, and they reportedly gave up the details. That's all we know for now, as MTV doesn't report any further statements from the pair.
The original film was released in 1966 and featured a Soviet scientist who discovers the key to miniaturizing things without danger of them reverting to their original size after a period of time. But an assassination attempt leaves him in a coma with a blood clot engangering his brain. A US team is miniaturized and sent into his bloodstream to destroy the clot and save his life. But they're relying upon outmoded technology, and only have an hour to work before they begin to revert to original size, and are targeted by his immune system.
(As a kid, I always wanted to see the short version where the ship just instantly reverts to full size, exploding outward from the guy's body.)
Because Cameron is reportedly producing this film, that leaves the gates open for speculation about his next directorial effort. It could still be the long-gestating Battle Angel, oceanic drama The Dive, or a segment for Heavy Metal, for which he's been said to be a contributor. Or it could be something else entirely.