Conan Screenwriters Board Uncharted: Drake's Fortune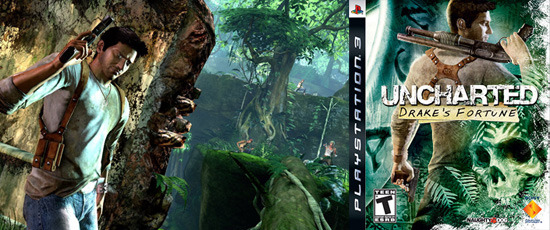 You might remember back in June that Sony hired a screenwriter, Kyle Ward, to develop a film based on the PlayStation 3 game Uncharted: Drake's Fortune.  Our friends at LatinoReview are now reporting that Kyle's deal fell apart at the last minute because Sony were unwilling to wait around, possibly as long as a year, as Ward was contractually obligated to pen Hitman 2.
They have instead hired the writing team Thomas Dean Donnelly and Joshua Oppenheimer, whose screenwriting credits include Sahara, the horrible adaptation of A Sound of Thunder, and the upcoming Dylan Dog adaptation Dead of Night and the Marcus Nispel remake of Conan. Donnelly and Oppenheimer's produced projects aren't too impressive, but they must have impressed someone to get attached to Conan and now the fast tracked video game adaptation Drake's Fortune.
Russ Fischer, who knows much more about video games than I ever will, wrote back in June:
Development of Uncharted isn't a surprise, as it was explicitly designed in the first place to have the quality of a summer adventure film. The story features Nate Drake, a descendant of Sir Francis Drake. Nate is being shadowed by journalist Elena Fisher as he searches for the coffin of his forefather. When found, the object contains a diary that seems to point to El Dorado, and Nate and Elena are soon involved in a run and gun tale featuring pirates, lost gold and mutant humans.