Crank Co-Directors Neveldine And Taylor Move To Television, Develop Zeroes For NBC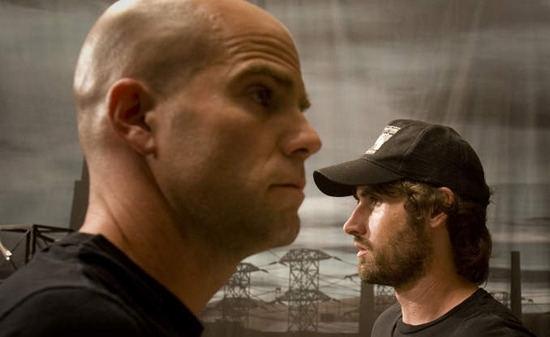 Can you shoot a TV show on roller skates? Seat of the pants madmen directors Mark Neveldine and Brian Taylor, the guys that made the two Crank movies on a budget with tiny prosumer cameras and other low-fi tech, are set to provide NBC with a new one-hour show that will be (no real surprise here) a "high-intensity" drama about crisis situations.
THR says the show is called Zeroes, and the idea is to skip all the boring "buildup leading to the crisis," and jump right into the super-tense last hour of the situation. (Does that mean the show will take place in real time?)
Taylor told the trade "we want to drop right into it and sustain the absolute most berserk state of crisis, when all of the options have been exhausted. We want to take that last 60 minutes and sustain it for the entire show." Neveldine and Taylor are writing the pilot script and are currently planning to direct the pilot. And yes, they probably will do it on roller skates, at least in part. Taylor emphasizes the duo's recent work when talking about the show: "We came out of guerrilla filmmaking. We learned how to work superfast under pressure, generating a lot footage on a small budget."
The title refers to a group of hardass operatives who are called in to handle stuff no one else can. They're a last resort crew who are "absolutely ruthless" in their use of force. Cast the crew properly, and shoot them frenetically enough, and the concept might actually be able to generate a season or two of TV. Coming up with a crisis of the week will make for some interesting writing; if for no other reason, I'm curious about the show to see how the writers work their way into and out of a corner each time.