Cool Stuff: Gamorrean Guard Life-Size Bust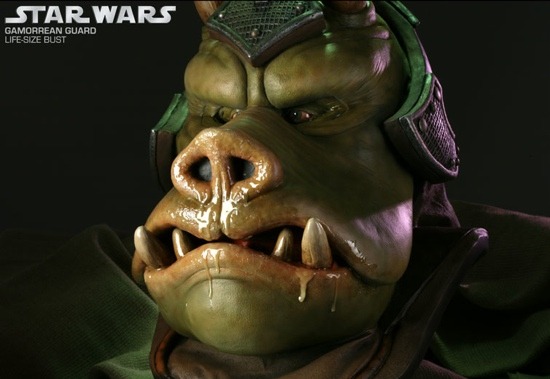 LucasFilm and Sideshow Collectibles have teamed up once again to produce another life-size bust, this time of the Gamorrean Guard (fans of the Howard Stern Show should be happy about that one).
Capturing every detail of Jabba's porcine enforcers, each Gamorrean Guard bust is individually painted and finished to exacting standards, each with its own unique quality and detail that is the trademark of a handcrafted Sideshow Collectibles product. The Gamorrean Guard Life-Size Bust is a truly outstanding addition to any STAR WARS collection.
The bust is 17" High  x 11" Weight x 14" Deep. You can preorder now for $499, and the bust is tentatively set to  ship in the second quarter of 2010.  More photos after the jump.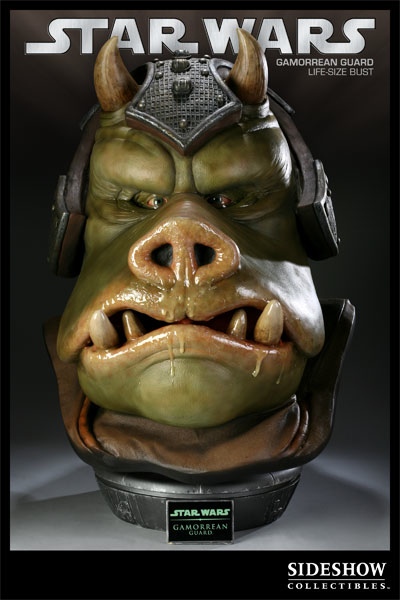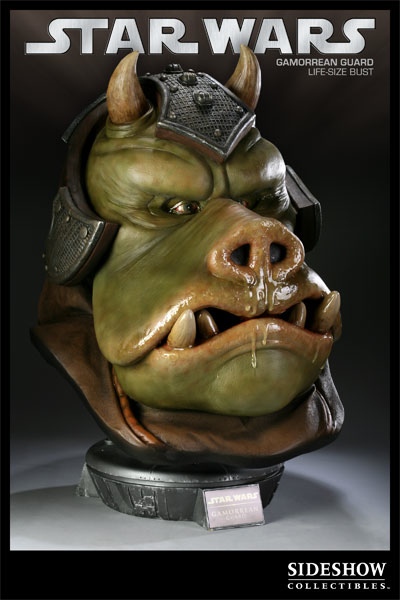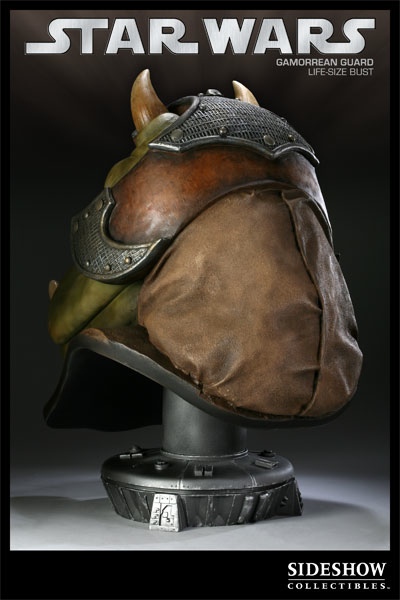 Cool Stuff is a daily feature of slashfilm.com. Know of any geekarific creations or cool products which should be featured on Cool Stuff? E-Mail us at orfilms@gmail.com.

Disclosure: We use affiliate links when available.