Keira Knightley And Joe Wright Reteaming For My Fair Lady Remake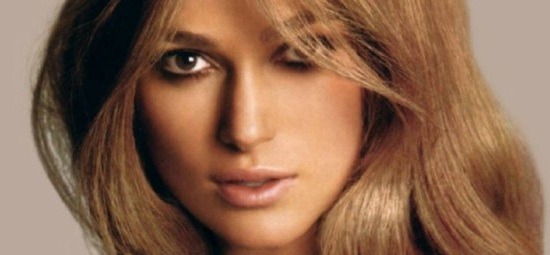 Keira Knightley has been informally linked to a remake of My Fair Lady for some time now. It was always something of a no brainer to see her as the most likely candidate, and I suspect some of the previous stories were nothing more than guess work based more upon her cheekbones than any inside information. Now, however, she's been more concretely linked to the project once again and Joe Wright has been named as the director. You'll likely recall that he collaborated with Knightley previously on Pride and Prejudice and Atonement before tarnishing his Adademy cred a little with The Soloist.
Some rumors had Danny Boyle pegged as the director, but he's got an ever growing pile of his own stuff to be getting on with anyway.
According to The Telegraph's Mandrake, Knightley was in a two-horse race for the role alongside Scarlett Johansson. Personally, I wish it had gone the other way, or maybe just that it's a shame this wasn't done a decade or so ago with Kate Winslet.
Knightley reportedly auditioned last year and then started taking singing lessons, while producer Duncan Kenworthy has been quoted as saying "I think Keira would be absolutely fabulous in it", which strikes me as just the sort of soft confirmation producers can often be squeezed for before an official announcement has been made.
The script for the new My Fair Lady has been written by Emma Thompson, which to my eye is the silver lining on a very angry looking thunder cloud.
Until very recently, Joe Wright was gearing up to shoot Indian Summer, an adaptation of Alex von Tunzelmann 's book about an allegedly true love affair between Edwina Mountbatten and Jawaharlal Nehru at the end of British colonial rule in India. It was set to star Cate Blanchett and Irfan Khan.
According to Variety, Universal have blamed budget issues for the cancellation, while Joe Wright says that he was trapped "between a rock and a hard place. The Indian government wanted us to make less of the love story while the studio wanted us to make more of the love story". In truth it was a little of both – with a budget under $30, Working Title could have greenlighted the movie with no veto allowed by their Universal overlords.
With Indian Summer over it could be full speed ahead with My Fair Lady.