Marlon Wayans Replacing Eddie Murphy In Richard Pryor Biopic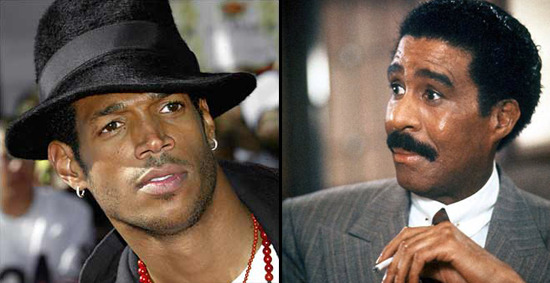 For a minute there, it looked as if Eddie Murphy's career might have a trampoline off which it could rebound. Murphy was tapped as the lead in a Richard Pryor biopic (Richard Pryor: Is it Something I Said) and while that would have been waaay on-the-nose casting (Murphy has never been shy about noting the debt his early act owed to Pryor) it might have rescued Murphy's rep from the pit of s*** in which he's kept it penned for years. But Murphy dropped out of the pic, and now Marlon Wayans is in 'advanced talks' to take the role for Adam Sandler's Happy Madison Prods. version of Pryor's life.
EW reports on the deal, and says that the clincher was a 13-minute screen test in which "he transforms into Pryor." Anyone who doubts that Wayans can really act when the chips are down needs to revisit Requiem For a Dream, which at the time actually infuriated me by throwing in one camera trick too many as Wayans was doing his thing. How often do you see the guy really going out on a limb? I've long since gotten over that irritation, and I'm keen to see Wayans more frequently behave like the actor he can be, rather than the guy making easy jokes in Dance Flick.
The $20m Pryor picture would cover the most high-profile issues in the comedian's life, notably his raucous stage act and frequently public drug use. (That's well and good, but how much would I give to see Wayans in old-age makeup playing Pryor as he appeared in Lost Highway towards the tragic end of his life? A lot, actually.) Chris Rock and Mark Gordon are producing with Pryor's widow; hopefully her involvement will keep the thing on track. Bill Condon is directing. Condon, of course, is the last guy to get a good performance out of Eddie Murphy, in Dreamgirls, which is likely how he ended up a part of the Pryor project in the first place. Too bad Murphy couldn't come to a deal with Paramount when they were backing this project.