Up In The Air Full Theatrical Trailer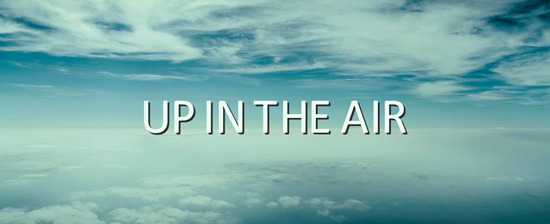 I have not seen Jason Reitman's new film Up in the Air. I know it is getting raves left and right; it went over like gangbusters at Telluride (Peter's review) and Toronto. Each bit of footage we've been given has shaped my understanding of the film, and each clip makes me a bit more interested to see what is really inside what Reitman has called perhaps the most personal film he'll ever make.
The full theatrical trailer is now online, and it nicely bridges the gap between the first standalone romcom-style clip and the heady, emotional teaser we premiered early last month.
This trailer is a good sales pitch. It begins with a tune that sounds bouncy and upbeat but has a darker underside (Iggy Pop's 'The Passenger') and a conversational introduction to Ryan Bingham (George Clooney) who, in his own words, is lent out to "cowards who don't have the courage to sack their own employees." Bingham sails blithely through life ("I'm like my mother; I stereotype. It's faster.") with no emotional attachments. If you thought the teaser didn't tell enough of what the film is about, this is the clip for you. But even without having seen the film I know there's a lot that isn't here, too, and that the movie is more than the slightly more worldly than average romantic tale some might assume. As trailers go, this is some pretty good work.
One note: Up in the Air had been planned for December 4, then pulled back to a limited November 13 and wide November 25 release, based upon the film's very good festival reception. But Clooney's other big fall film, The Men Who Stare at Goats, is planned for November 6. So Paramount has pushed Reitman's film back to a limited release on December 4, going wide December 25 (And keep in mind that Clooney is also 'in' Fantastic Mr. Fox, which goes wide on November 25. The guy owns a whole month this fall.)Apple has the trailer; you can see it there in lovely HD.