Danny Trejo Cast In Predators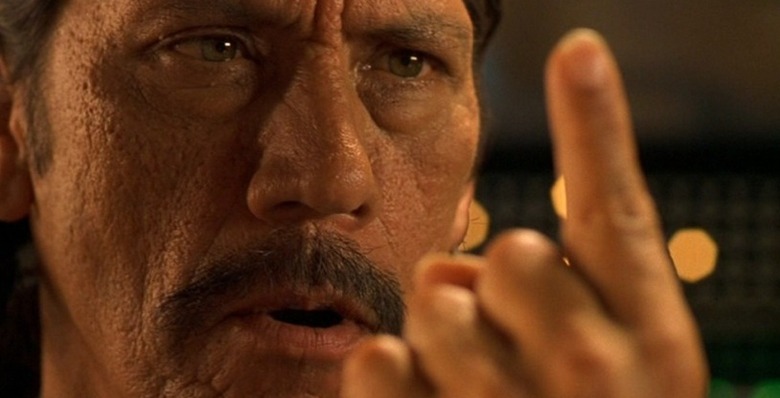 Firm details on producer Robert Rodriguez and director Nimrod Antal's Predators are pretty thin on the ground. We know that Alex Litvak has been writing the script and that much of the film is going to be shot on Rodriguez' Troublemaker lot with some location shooting likely to take place in Hawaii, but besides the much discussed and seemingly impossible cameo role from Arnold Schwarzenegger there hasn't even been much talk of any possible cast members. Who will be making up the human contingent, the team of commandos facing off against a whole heap of crab-faced Predators? The first name has been revealed, and it's not a surprisingly a member of the Rodriguez rep company, none other than Machete himself, Danny Trejo.
In a short video interview with the Punch Drunk Critics, Trejo sings minor-key updates on Machete, Sin City 2 and Predators. As far as Machete goes, Trejo simply lists the other cast members, but when asked if he'll be doing Sin City 2, says:
It's kind of in the works. We're going to do Predators next. So Sin City's kind of... er... a thought process... We'll be doing Predator[s] I think in about a month.
Yet another person telling us that Sin City 2 is somehow a going concern, if a forever distant one. I don't personally believe we'll ever get to see it.
Trejo's comment doesn't actually confirm he'll be acting in Predators, not completely; just that he's in some way involved. I doubt he'll be coming on board in a different capacity however.
As to the question of how substantial Trejo's part in the film will be it is worth remembering that he's carrying Machete in the lead role and that with a Predator film, the real stars could be said to be the stuntmen in the alien outfits.