Sony Classics Buys Venice Winner Lebanon, A 'Hurt Locker-Style War Film'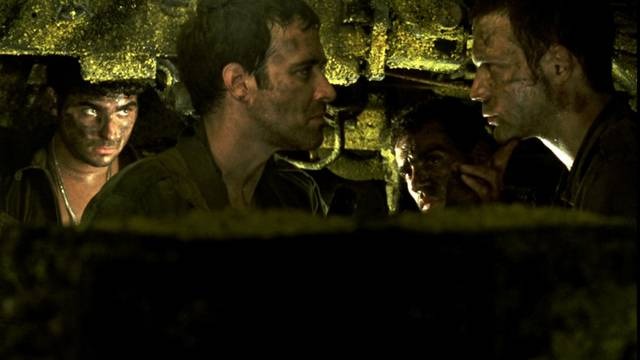 UPDATE: Sony Classics is on a roll today. The company also picked up the Robert Duvall movie Get Low, about which I wrote last week. Original article follows.
I've been meaning to write about Lebanon since it recently won the Golden Lion, the top prize at the Venice Film Festival. The Israeli war film, directed by Samuel Maoz, takes place inside a tank and is an account of a rescue attempt that hopes to free a paratrooper squad that is besieged by Syrian troops. Maoz wrote the film based on his own experience in the 1982 war with Lebanon. Now Sony Classics has picked up the feature for distribution.
Variety reports the pickup, but doesn't offer any details about a release pattern. Last year, Sony Classics distributed the Israeli war film Waltz With Bashir, which became Isreal's nominee for the Best Foreign Language Film Oscar. (And one of my favorites of 2008.) Lebanon is expected to be Israel's nomination this year.
I'm reluctant to make too many comparisons to The Hurt Locker, because I haven't had a chance to see Lebanon, so I can't make the comparisons based on direct experience. But in the sense that both are focused war films about small crews engaging in a specific mission, there's an easy parallel to make. But by all accounts Lebanon is more 'in the moment' than The Hurt Locker was. Reports suggest it is less concerned with character and more interested in putting audiences right in the tank with the young operators.
THR called the film "a visceral horror described without letup or dramatic relief. The long sequence in which they participate in shelling a building where a Christian family is being held hostage by terrorists is all the more powerful for being seen only through the cross-hairs of a gun." Variety called it "the boldest and best of the recent mini-wave of Israeli pics set during conflicts between [Israel and Lebanon]." InContention called it "an assured, abrasive debut" and, while criticizing the film's lack of emotional connection to the characters, praised its "no-frills power."
Here's the original trailer (not in English) for Lebanon.